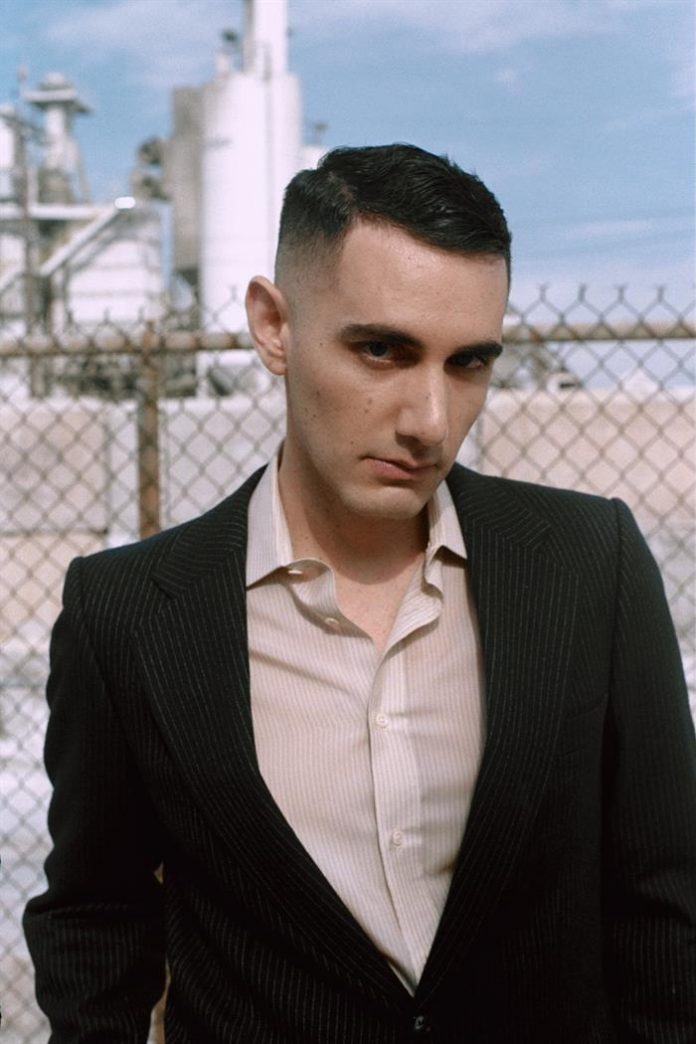 Electropop of pessimistic, reflective and "uncertainty" air is what the Chilean Álex Anwandter proposes in "Latinoamericana", an album that, as he explained to Efe, is his response to a reactionary counteroffensive that travels the world.
"'Latinoamericana' does not have much solution or recipes, it is a disc rather of uncertainty or of astonishment at the initial slap of this fascist wave," he argued in a telephone interview.
"If there are certain glimmers of hope (in the album), it is the intuition or the instinct to group in a kind of embrace first and then, from there, articulate new strategies of resistance," he added.
Belonging to that generation of the Chilean "indie" that, with artists like Javiera Mena or Gepe, made its way out of their country, Anwandter will perform tomorrow and Friday at the Blondie Hall in Santiago de Chile, while on January 25 they will perform at The Roxy in Los Angeles, the city where he has lived since last year.
"This is a stage that I enjoy a lot after the long process that involves making a record, composing it, mixing it, producing it … That's basically a dark piece locked up months and months without seeing anyone, so this stage of sharing with the public feels, for me, as very liberating, "explained the musician born in Santiago in 1983.
With a consolidated career, both solo and with his previous group Teleradio Donoso, Anwandter recalled that his interest in music began with the violin when he was about six years old, but he laughed that, not being the "most" cool instrument 'as a teenager', he switched to guitar and piano later.
"And when I was 18 or 19 years old, I decided to write some first songs that are terrible and I hope no one will ever listen to them, but after a hundred songs I've improved a bit," he said ironically.
"Latinoamericana" is the title of his fourth solo album, which has been on the market since last October, and in which the reflections of a Latino artist, progressive and LGBT activist have landed after landing in the United States of Donald Trump .
"After having decided to move, he was elected this orange character with his finger on the button about to explode us all, and that colored him a lot, I do not know if it was pessimistic, but I had a half-dark feeling at that time when I was writing the songs, like a scare by an important reactionary wave that is taking positions of power, "he argued.
After clarifying that in Los Angeles there is a climate of tolerance different from that of other parts of the country, perhaps also due to "a Latino community that is gigantic," Anwandter did not limit the rise of the extreme right to the United States. but also referred to Brazil or Europe.
"I like to emphasize that it's not a matter of people being elected, but it's something that is very present in people, it's a reactionary wave that feels strong, it's like they're saying that all these advances of the The last fifty years have to stop, "he said.
With a "retrofuturist" sound and numerous Latin references ("Malinche" is the song that opens the album ")," Latinoamericana "bets on songs like" Locura "," Canción del Muro "or" Axis Mundi "for looking at pop a committed stance beyond the hedonism with which this genre is usually identified.
"Personally, I never subscribed to that narrative that pop was evasion and superficial, and rock was authentic and deep, and rock was historically a kind of lament or inner tribulation of the heterosexual white man. And if you look at that from the outside, you realize that it is not particularly rebellious, "he said.
In this sense, he highlighted the pop with social and political footprint of artists such as Pet Shop Boys, David Bowie or Grace Jones.
Finally, Anwandter also spoke about his film career and said that, after making his directorial debut in "Nunca vas a solo" (2016), he already has the script for his second feature film ready and will go to the Berlinale in February to seek funding. (EFEUSA) .-