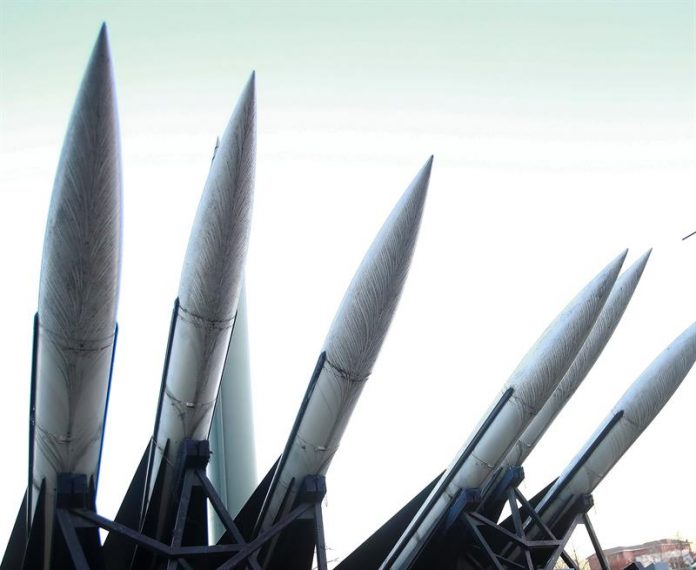 The Undersecretary of State for Arms Control and International Security, Andrea Thompson, affirmed today that the Government is prepared for February 2 to "suspend" the treaty signed with Russia for the elimination of medium and short-range nuclear missiles (INF ).
In a telephone press conference, Thompson explained that the "suspension" would allow the US initiate research and development of missiles prohibited by the pact; but it would not imply Washington's formal exit from the aforementioned treaty, signed in 1987.
In fact, with the "suspension" of the INF on February 2, the government would begin the six-month process that is necessary for its formal withdrawal from the treaty, said Thompson.
On December 4, he announced that in 60 days he would begin the process to exit the INF, the first disarmament treaty sealed during the Cold War by Washington and Moscow and that served to inaugurate a new era of reduction of the nuclear arsenal.
On Tuesday, Thompson led the delegation that met in Geneva with Russian representatives, led by Deputy Foreign Minister Sergey Ryabkov, to try to save the pact.
"There was no new advance yesterday with Russia," said Thompson, who said there is "no indication" that the Kremlin will choose to "comply" with the treaty.
Thompson insisted that Moscow has been violating the agreement for years and insisted that the Russian government must provide "verifiable" evidence to show that it is complying with the pact and, in this way, prevent Washington from taking the step of "suspending" its obligations under the treaty.
Despite the failure of yesterday's meeting, Thompson said he maintains "the door open" to negotiate; although at the moment no other meeting with Russian representatives is planned.
In a similar tone, the president of Russia, Vladimir Putin, said today that he remains "open to dialogue" on the pact.
Washington and Moscow accuse each other of violating the aforementioned agreement, which prohibits the two signatory countries from manufacturing, deploying or testing short-range (500-1,000 kilometers) and medium-range (1,000-5,500 kilometers) missiles.

In October, President Donald Trump announced that his country would abandon the pact due to violations by the Kremlin, prompting the alert of European allies because they fear a nuclear competition between Moscow and Washington with Europe in the middle.
Russia and the USA they have 90% of the planet's nuclear weapons. (EFEUSA) .-