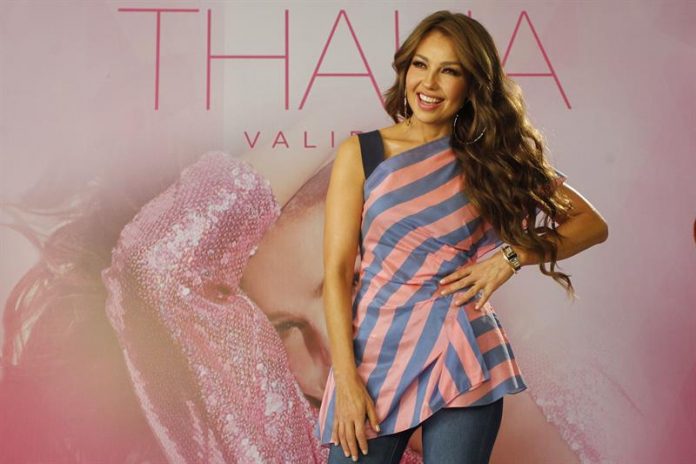 The viral and musical success of "Listen to me, listen to me" deeply moved Thalia because it made her feel, after a bad personal moment, that she is not alone and that she is "part of a whole community" that is looking for fun, revealed the Mexican an interview with a small group of media, including Efe.
On August 2, Thalía starred in an Instagram video from her home in Connecticut (USA) wearing a pink fringed jumpsuit and in which she exclaimed euphorically and uninhibited "Are my lives there? Do they hear me, they listen to me? Do you feel me? ", addressing his followers.
"It was precisely a day where I did not feel so well and I had to get out of that, so they had given me a dress, which I loved, and I put it on, I grabbed my stick (selfie stick) and started doing crazy things" , Thalia said about the origin of the video.
The next day, when the singer woke up, she realized that the video had caused a furor in social networks and thousands of imitations and musical versions of all kinds were running: "The truth moved me because I did not feel alone, because I felt part of a whole community that wants to have fun. "
What Thalía did not expect either is that from this video, which had served to celebrate the 200 million reproductions of her single "I Do not Agree," there would be another musical theme, the "You hear me, you listen to me".
"There were versions of salsa, merengue, pop and I saw a heavy metal one," recalled Thalía, who explained that the most shared network was a production of a follower, Chuy Núñez, who took advantage of the most prominent phrases of the video mixed with a base of drums, guitar and choirs.
Thalia was the same who contacted through networks with this follower to tell him that he wanted to add on his new album, "Valiente" (2018), the song he had produced, something that left Chuy Núñez in awe.
"It's a part that has been very surprising and very basic in this last year, because how am I going to leave it out of my 'Valiente'?", Said the Mexican singer laughing at this viral success.
At 47 years old, this successful singer of the 90s is experiencing an authentic artistic and media renaissance thanks to its reconversion to reggaeton and the hyperactive use it makes of social networks.
What attracts him most of the networks is "the immediate connection" that is established with his followers, who "connect with that funny side" that the Mexican projects through his profiles, even though he defines himself as a person " reserved. "
"Behind this little screen – he said pointing his cell phone – there is a clan or tribe that gets hooked with me, that sees the life of the same color, that at some point lost a screw like me and they want to have fun, they want to laugh and be eternal children" he explained smiling.
Thalía confessed that the domain of the new internet platforms owes it to her two sons, ages 11 and 8, who observe how they are handled through the networks and what idols they have on YouTube.
"I have this fortune that thanks to them I understand what they are living (the new generations), the words, the hashtags, what is fashionable or what they like," she said, totally fascinated by the opportunities that the Internet offers to reach to new audiences.
But it is when he talks about his motherhood when his eyes shine. "For me it is the most beautiful thing there is, the opportunity to help two beings that came to me to be able to learn, to guide them, to grow", he expressed, aware that "there is no manual or anything in this responsibility".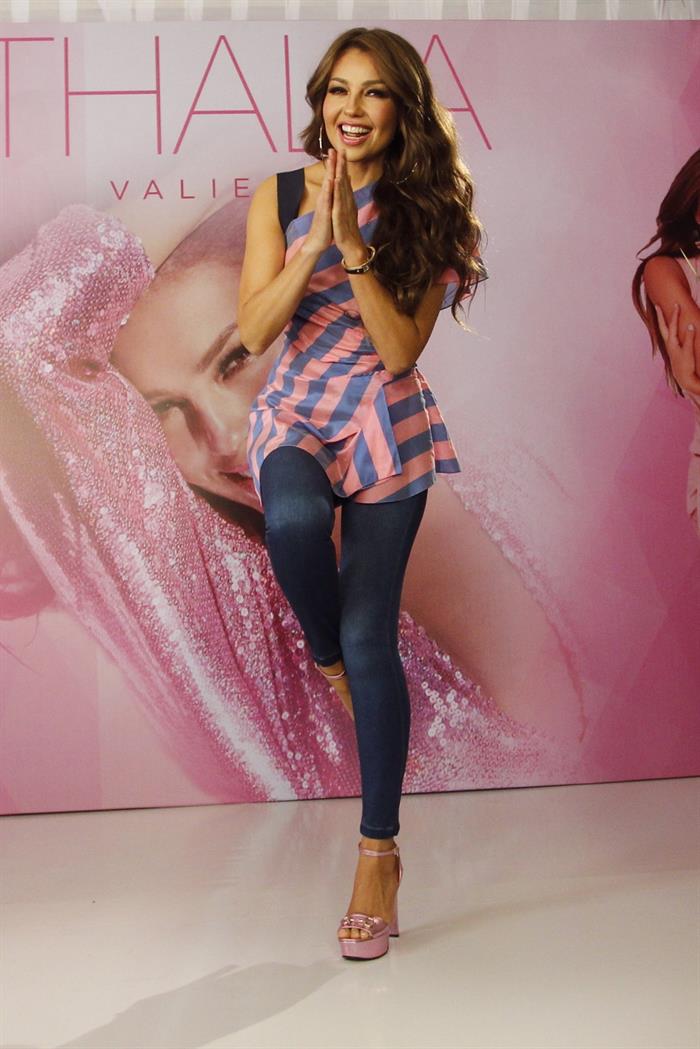 "Even though you love them with your whole life, you know they are not yours and you know that you have to give them to their destiny and their lives, and it is such a strong responsibility," he explained about his children, whom he thanked " learned to be more girl ".
Thalía also projects some emotion when she remembers Santa María de la Ribera, the downtown district of Mexico City that saw her growing up and where she was cycling, picnicking on Sundays or buying ice cream.
Precisely in his native Mexico is where he wants to hold a concert next year and where he does not rule out going back into acting as he did two decades ago in successful telenovelas.
Meanwhile, you will continue to enjoy every moment of everything you do. "Life is no longer measured in days, hours, months or years, I live in the moment, here and now," he said.