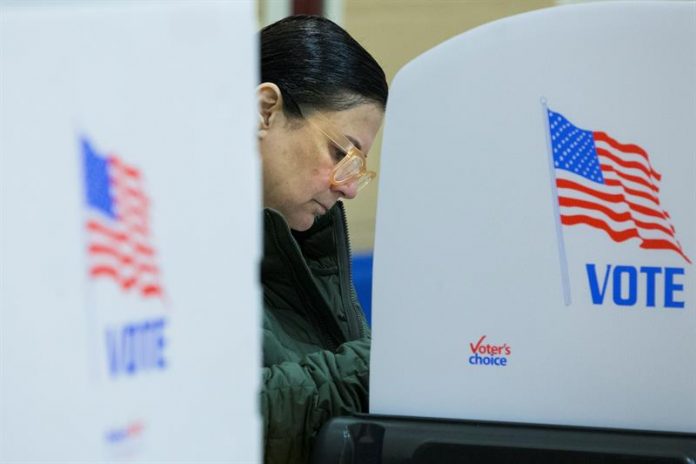 The former Democratic presidential candidate, Hillary Clinton, today urged citizens to leave "to say enough" and vote in the legislative elections against "radicalism, intolerance and corruption" that, in his opinion, have characterized the Presidency of Republican Donald Trump.
"Over the past two years, we have seen how this government has attacked and undermined our democratic values ​​and institutions, today we say enough," Clinton said in a series of messages on her Twitter account.
The also former Secretary of State (2009-2013) under the Presidency of Barack Obama stressed that "it is not just about voting against radicalism, intolerance and corruption."
"We will vote for fantastic candidates from across the country – including a historic number of women – who want to raise salaries, fight for justice and help more people have access to health services," added Clinton, who lost the 2016 presidential election. against Trump, in one of the most aggressive campaigns in the country's recent history.
In today's elections, the 435 seats in the House of Representatives and one third of the hundred in the Senate will be renewed.
The polls show a favorable outlook for Democrats in the House of Representatives, where they need to win 23 seats to recover a majority that Republicans have held since 2011.
In the Senate, the map is much less favorable to the progressives, where they have to defend more seats than the Republicans, and in especially conservative states.
Currently, Republicans have a majority of 51 to 49 in the Upper House, which probes indicate that it would remain.
In addition to the legislative ones, the citizens of 36 states are called to elect their governors, in elections that are interpreted as an examination of the Trump administration.