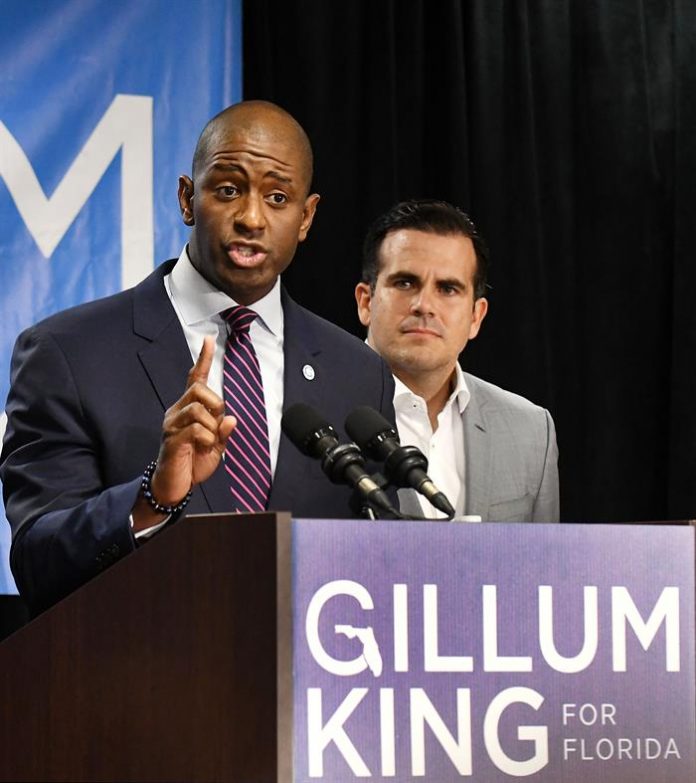 The Democratic candidate for the Governor of Florida, Andrew Gillum, met today with members of the Venezuelan community, to whom he assured them that he is not "socialist" and is in favor of granting some migratory relief for those who leave Venezuela and settle in U.S.
According to Efe, one of the attendees of that meeting held at a club in Weston (northwest of Miami), which despite "not being private", as Gillum himself pointed out, was closed to the press, the candidate "declared his support of a TPS (temporary protection status) "for Venezuelans, something claimed by that community.
He also stressed that he wants "Cubans, Venezuelans and Nicaraguans" who flee their countries to feel "at home" in Florida, said José Colina, president of the Organization of Venezuelan Persecuted Politicians in Exile (Veppex).
The current mayor of Tallahassee, the capital of Florida, will face Republican Ron DeSantis in the Nov. 6 election to win the seat of governor left by Rick Scott.
The polls show a technical draw, although with a certain advantage of the Democrat.
Gillum is the first African-American candidate for governor of Florida in history and has the backing of former President Barack Obama and Senator Bernie Sanders, leader of the leftwing wing of the Democratic Party.
Gillum, always according to the Efe source, emphasized during the meeting that he is not "socialist", as his political opponents maintain in this tight campaign for the governorship.
According to Colina, Mayor Gillum said that the programs included in his electoral proposal are in favor of social welfare, but he does not consider himself "socialist" nor does he want to impose "a socialist system" in Florida.
Some of the participants in the meeting pointed out to Gillum the connotations of being "socialist in Venezuela", where the late President Hugo Chávez baptized his political project as the "Socialism of the 21st Century".