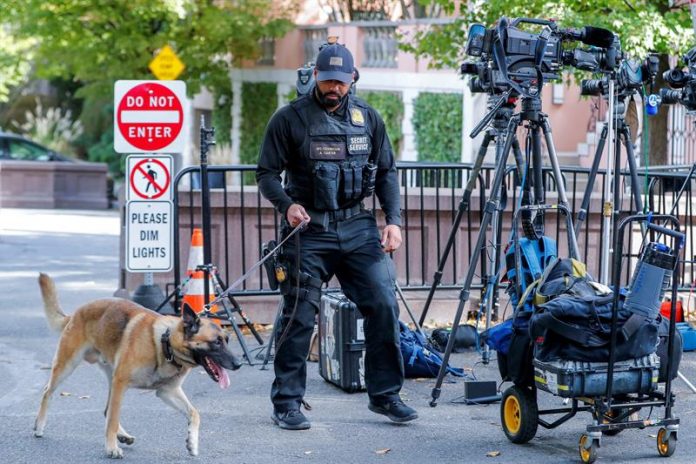 The suspicious package that was delivered today at a government center in the city of Aventura, north of Miami, did not contain any explosive material, the police of this town reported on their Twitter account.
"The suspect package was checked by Miami-Dade County police officers and firefighters and determined to be safe," the message states.
The Adventure Police reviewed it for "precautionary measures", but this event has "no connection with other incidents" registered in the country today.
In New York and Sunrise (Florida) were found today suspicious packages directed, among others, former presidential candidate Hillary Clinton and former President Barack Obama.
Another package forced the evacuation of the Time Warner building in the United States, headquarters of CNN, and another to do the same in the office of the Democratic Congresswoman Debbie Wasserman Schultz, in the Floridian town of Sunrise.
According to security sources, precisely Debbie Wasserman Schultz appeared as the sender of the suspect packages intercepted.
The one found in his office was addressed to Eric Holder, who was US Attorney General. during the first term of Barack Obama, and that detected in the Time Warner building in New York to the former director of the Central Intelligence Agency (CIA) John Brennan (2013-2017), according to several US media.
In addition, the Capitol Police intercepted another suspicious package in a facility located outside of Washington where mail is processed to members of Congress, reported ABC News and CNN.
This package was addressed to Democratic congresswoman Maxine Waters, one of the opposition figures most criticized by US President Donald Trump, according to ABC News.
The former US presidential candidate Hillary Clinton said today in Miami, commenting for the first time on the interception of devices suspected of being explosive directed to her residence, that the country is experiencing a "worrying" time, of "deep divisions".
We live "a time of deep divisions and we have to do everything we can to unite our country," Clinton said at an election in Miami to support Democratic House candidate Donna Shalala.