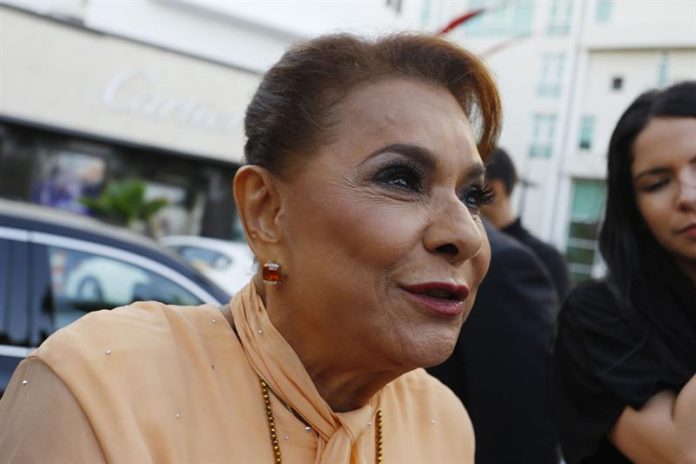 "Letters of love for an Icona", a documentary based on the artistic career of Lucecita Benítez, known as "La voz nacional de Puerto Rico", will be broadcast on October 20 at 07.00 on the night of WIPR-TV (Canal 6), official sources reported today.
The documentary, produced by Gisela Rosario, will represent Puerto Rico among the other 15 film projects – from the same number of countries – that will participate in the sixth edition of DOCTV Latin America.
"We are proud that Puerto Rico is so well represented in this program that encourages the production and broadcasting of Latin American documentaries," the Secretary of the Department of Economic Development and Trade (DDEC), Manuel A. Laboy, said in a press release.
The official stressed that the screening of the documentary "is an excellent opportunity to highlight, not only the creativity, beauty and cultural diversity of our island, and the trajectory of this great Puerto Rican artist, but also the quality of the technical resources and infrastructure with that Puerto Rico has to do quality projects ".
"Projecting internationally is extremely important to further encourage the development of the film industry on the island, which contributes significantly to economic development," he added.
The production received an economic aid of $ 50,000 from the Development Program of the Film Industry (PDIC) of DDEC and an additional $ 20,000 in production service of the Corporation of Puerto Rico for Public Broadcasting (WIPR).
The Puerto Rican documentary was chosen by a jury composed of representatives of the DDIC PDIC, the Tourism Company and Lorenzo Valdez Lamar, winner of the third edition of DOCTV.
For his part, the president of WIPR, Rafael Batista, said that the public company has distinguished itself "for recognizing the importance of music as a cultural expression and identity."
"We have been faithful promoters of film and television production as a cultural and economic development entity, which is why we are proud to be able to broadcast this new edition of DOCTV Latin America," he said.
The series of documentaries will start on September 1 with the transmission of "La tunamiento del diablo", from Paraguay.
DOCTV Latin America emerged as an initiative of the Conference of Cinematographic and Audiovisual Authorities of Latin America CAACI.
The projection of the projects is done through the DOCTV NETWORK, which is a strategic alliance of 18 audiovisual authorities and 22 public television stations in Latin America.
Every two years, DOCTV agents select a documentary by Latin American country and award $ 70,000 to the production to produce an unpublished 52-minute documentary that is broadcast on public television stations in the countries associated with the DOCTV network.
This will be the sixth time that a Puerto Rican documentary participates in the project.
The other documentaries are "Isla Chatarra", by Karen Rossi; "100,000", by Juan Márquez; "A la Tercera SIDA", by Lorenzo Valdez Lamar; "Harmony", by Gabriel Coss; and "The Wonder Woman on Wheels" by Omar Camilo and Yamara Negrón.