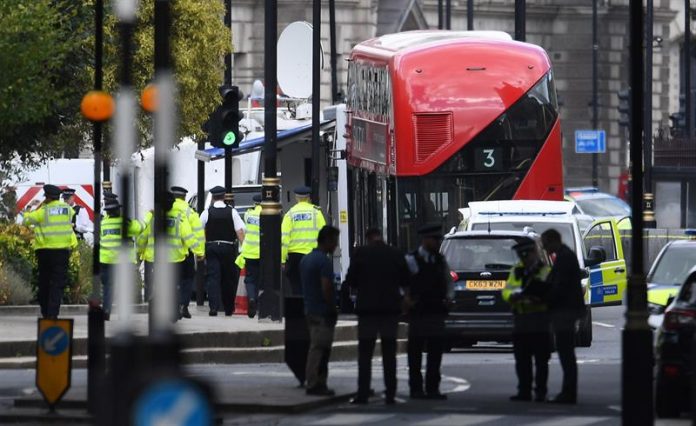 The president, Donald Trump, urged today to act with "forcefulness" against the "animals" responsible for the alleged terrorist attack perpetrated this morning before the British Parliament in London.
"Another terrorist attack in London … These animals are crazy and must be faced with forcefulness and harshness!" Trump said in a message on Twitter.
The president has had several crossings of statements with the British authorities, especially the mayor of London, Sadiq Khan, whom he accused of weakness in dealing with the terrorist threat.
At least three people were injured in an intentional run over this morning, one of them in serious condition although his life is not in danger, informed the assistant Commissioner of the Police, Neil Basu.
The anti-terrorist unit of the Metropolitan Police of London (Met) has taken over the investigation.
The driver of the car was arrested after ramming with the vehicle the steel and concrete barriers erected in front of the Palace of Westminster, seat of Parliament.
The Westminster station in London, close to the Parliament, was closed by this security alert, while the police banned traffic in a large area of ​​the government area.
The Parliament, in summer recess, is surrounded by steel and concrete barriers after the attack perpetrated in March last year by a man driving a vehicle.
In that attack, Khalid Masood ran over several people on the Westminster Bridge, near the Parliament, where he killed four people, then got off and tried to enter the building, where he killed a police officer with a knife.