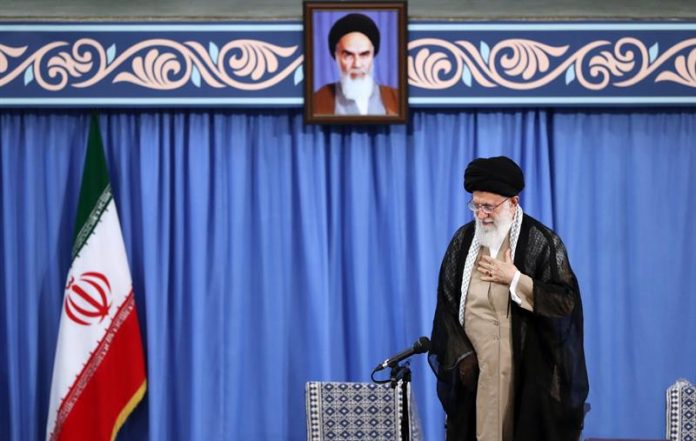 The supreme leader of Iran, Ali Khamenei, today attributed the current economic crisis in the country to "internal factors" such as poor government management, rather than the US sanctions imposed last week.
"The problem of the gold coin and the foreign currency developed due to negligence and poor internal management," the leader said in a speech, broadcast on his official website.
The price of the gold coin has doubled in recent weeks, while the price has lost more than half of its value against the dollar since last April.
Khamenei criticized that this situation, along with inflation and high cost, has encouraged "people from all walks of life to feel today's problems of subsistence and that a group is really under extreme pressure".
In a note of attention to the Iranian government, the leader stressed that "the experts in economics and many officials agree that the current subsistence problems do not arise from the outside, but rather from internal problems."
On US sanctions, Khamenei said they can "play a role" in the economic crisis, but they are not determinative.
"If measures are taken more efficiently, prudently, quickly and firmly, sanctions can not have much effect and can be overcome," he added.
The US again imposed economic sanctions on Iran on August 7, after US President Donald Trump withdrew his country from the 2015 multilateral nuclear agreement.
This first round of sanctions will be followed by another one next November, which will penalize the energy sector, a vital source of income for Iran.
The economic crisis has recently sparked sporadic popular protests in several cities, which in some cases have led to criticism of the Islamic Republic's own system.