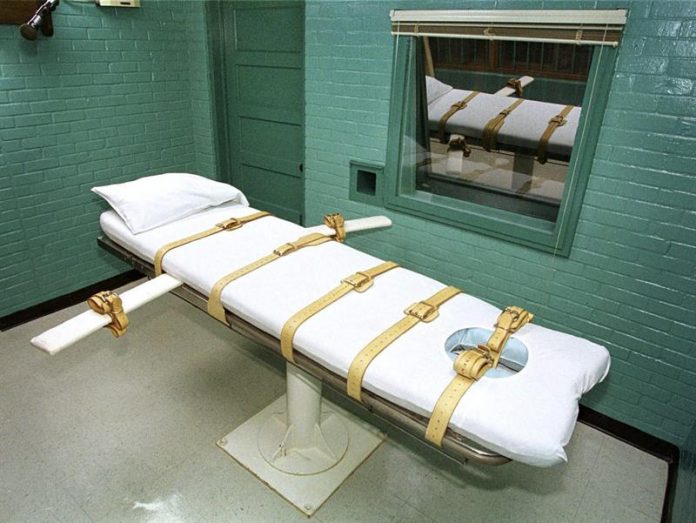 The state of Tennessee plans to supply Thursday a lethal injection to inmate Billy Ray Irick for raping and murdering a seven-year-old girl in 1985, which will be his first execution since 2009.
The Tennessee Supreme Court today rejected an appeal by Irick in which his lawyers asked to stop the execution while waiting for the Justice to rule on a case brought by him and 32 other prisoners against the injections that the state plans to use.
That appeal was the best way for Irick to avoid his execution on Thursday, since the inmate has exhausted his appeals process.
However, the magistrates concluded that litigation against injections has little chance of success because Justice has previously ruled in favor of the drug causing the controversy, sedative midazolam.
Irick, 59, was sentenced to death in 1986 for murdering a young Paula Kay Dyer a year earlier.
A friend of Dyer's parents, Irick was taking care of her and four of her brothers on April 15, 1985, the night of the crime.
When Kenny Jeffers, the father, arrived at the house after midnight, little Paula was unconscious and bathed in blood.
The autopsy determined that she died of asphyxia and that she had been brutally sodomized.
Irick had locked the rest of the children in a room, who listened to his sister's macabre death.
"The boys tried to go out and help her but they could not because the door had a barricade, they still have nightmares," Paula's mother, Kathy Jeffers, explained in a recent interview with WBIR-TV, a local affiliate of NBC.
The authorities stopped hours later to Irick, who confessed the crime.
After more than 30 years on death row, Irick will receive a lethal injection this Thursday at 7:00 pm local time (8:00 pm ET) at the Riverbend Maximum Security Institution in Nashville.
Tennessee last executed on December 2, 2009 Cecil C. Johnson Jr. for killing three people during a robbery.
In addition to Tennessee, the state of Nebraska is preparing another run for next week for the first time since 1997.
The state intends to execute Carey Dean Moore, 60, who was sentenced to death for murdering two taxi drivers in 1979.
Tennessee and Nebraska, with 6 and 3 executions respectively, are two of the states that have used the death penalty the least since the US Supreme Court. it was restored in 1976. In total, 1,479 prisoners have been executed throughout the country.