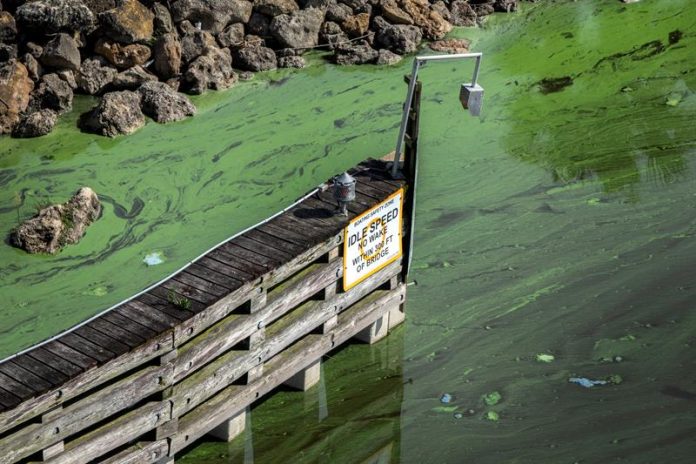 The Government of Florida announced that it has suffered a survey of companies affected by blue-green algae that is flourishing in rivers and estuaries due to controlled discharges of contaminated water from Lake Okeechobee.
The idea is to help those who oppose those affected by security, Rick Scott, who this week decreed the "emergency" in seven affected counties so far.
Scott urged federal Congress to approve resources for the Everglades Agricultural Area (EEA) project, which seeks to store more water south of Lake Okeechobee, which helps reduce the need for harmful water discharges.
The state government today urged companies affected by algae blooms to complete the business damage assessment survey to implement appropriate aid programs.
To that end, the Florida Department of Economic Opportunities (DEO) activated the electronic tool FloridaDisaster.biz to establish commercial damages caused by toxic algae.
On Friday, the Army Corps of Engineers (USACE) resumed the controlled discharges of Lake Okeechobee to Florida's rivers and estuaries to avoid overflowing in this rainy season and also damages affecting the landscape surrounding the lake.
The Jacksonville District of USACE, in northern Florida, said continuous drain days of about 3,000 cubic feet per second are scheduled.
The contaminated water from the discharges flows eastward through the Santa Lucia river and estuary and westwards through the Caloasis and can reach the beaches on both coasts of Florida.
The water helps the flowering of algae or cyanobacteria due to its high nutrient content, product of crops north of the lake.
At high levels, this algae, capable of producing toxins, can "affect the gastrointestinal tract, the liver, the nervous system and the skin," according to the Florida Department of Health.