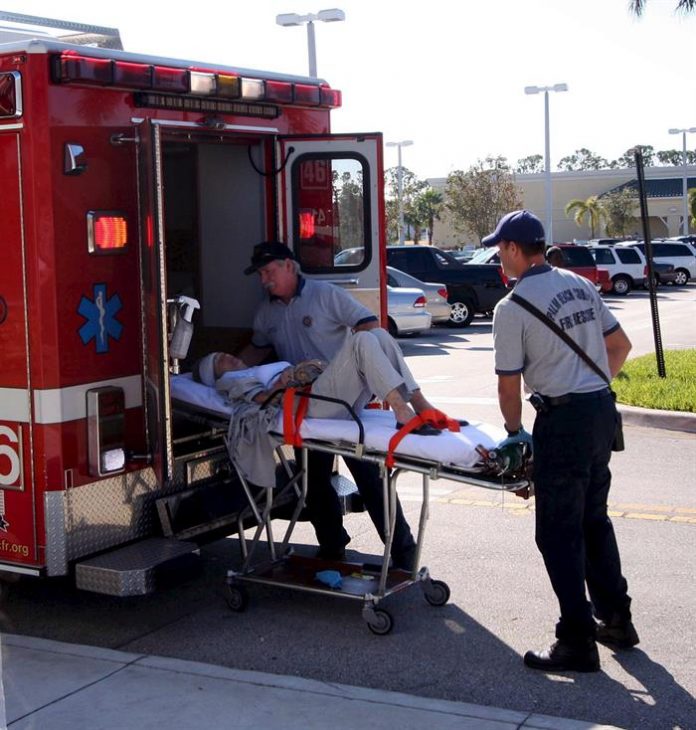 A 16-year-old teenager living in Tampa (West Coast of Florida) died today as a result of the serious injuries he suffered when exploding a pipe with fireworks in one of his hands, local media reported today.
The events took place on Thursday night, when Joseph M. King was trying to fire fireworks through a long tube that he held in one of his hands and the piece exploded, causing very serious injuries to his left hand and chest.
The boy was transferred by emergency paramedics to Tampa General Hospital, where he was admitted in critical condition and died early today, picked up the local channel Action News.
The Police investigates the causes of the explosion of the device, although everything indicates that it was an "accident".
According to the Consumer Product Safety Commission, more than 7,000 people suffered injuries in 2016 due to the use of fireworks during the month of July 4, Independence Day.
Each year, approximately seven people die in accidents related to the use of fireworks.
On the other hand, a man was wounded in this same city as a result of a stray bullet during the celebration of Independence Day, last Wednesday.
Scott Deel, 36, was visiting his wife at the Busch Gardens theme park to celebrate July 4 when he felt a throbbing pain in his back and asked his wife if she saw something strange.
His wife discovered that there was blood and the couple went immediately to a security office in the park where the man was treated and cured.
Later, police officers confirmed that it was a stray bullet wound.
The bullets fired into the air can exceed three kilometers in height, and then fall at a speed greater than 200 feet (61 meters) per second.
A speed enough to penetrate a person's skull and cause serious injuries and even death