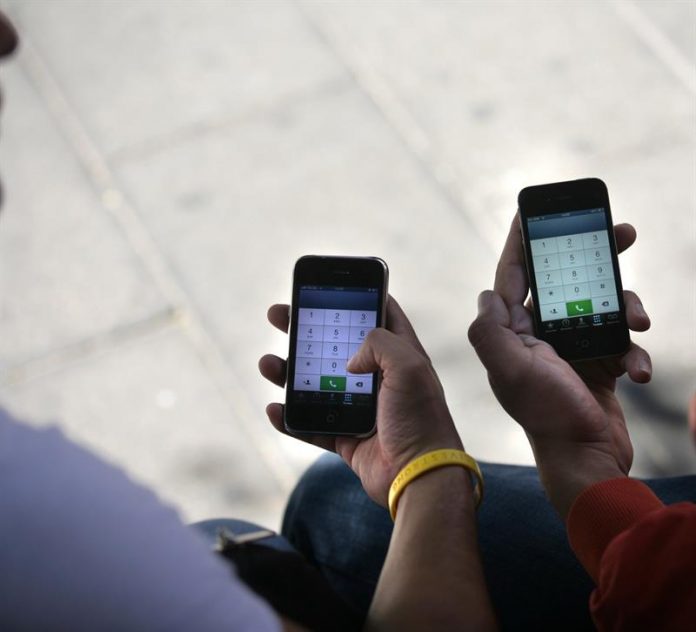 Exposing yourself to the heat of devices such as cell phones and computers or developing jobs where you are exposed to solvents, pesticides or heavy metals can reduce fertility in men by between 25 and 35%, said Norma Patricia Trejo of the Center for Infertility Mexico.
"The men who usually do work 'home office' (at home) or who have the cell phone in their pocket and are exposed to this heat for at least eight hours may be affected their fertility to some degree," said the medical director Efe of the Center Specialized in Infertility and Care for Women (CEFAM).
This problem, according to data from the World Health Organization (WHO), affects 8% of couples around the world, while in Latin America it is estimated that the figure ranges between 12% and 20% of the couples.
"In Mexico, between this figure is between 10 and 15%," said the specialist.
Although in many cases it is thought that infertility is an exclusive problem for women, Trejo explained that in reality, between 65 and 70% of cases are related to the male factor.
"In some cases, diseases such as diabetes mellitus, hypertension and obesity, influence that men produce a low number of sperm or decrease the quality of these, but most factors are social habits that can be changed," said the expert.
Among the external factors that can affect male fertility are smoking, alcohol, erectile dysfunction and increased scrotal temperature.
However, although it is estimated that one in six couples in Mexico had, has or will have problems getting pregnant, this remains a taboo subject in many sectors of society.
"There is a lot of misinformation and lack of information, there are few specialists on the subject and, although the United Nations (UN) defines it as a disease, it is not covered by any type of medical expenses insurance," said the psychologist Gabriela García Soto.
The expert explained that although they rarely express it, men suffer emotionally from infertility, which leads them to feel shame, guilt, frustration, anger, emotional pain, anxiety, fear, sadness and low self-esteem.
"Many patients report feeling depressed, with problems of decreased sexual appetite or erectile dysfunction, in addition to being unfaithful or even divorced, so it is important to treat this problem psychologically," said Garcia Soto.
Another problem is the great economic cost of these treatments, because in some places an in vitro fertilization can reach up to 300,000 pesos (about $ 14,600) "which directly affects stress and anxiety," said the specialist.
The psychologist indicated that it is necessary to take control of the condition and seek specialized treatments.
In addition, we must avoid delaying the start of treatment, because on average men go to the doctor after 40 years.
"It is important to carry out an early diagnosis, make treatment plans, approach a psychotherapist and a specialist in sexual partner therapy," explained García Soto.
Finally, Trejo recommended, both in the case of women and men, to avoid delaying paternity as well as avoiding habits that may affect fertility.
"The advantage of men is that if they change their life habits they can reverse the low sperm production, but they must take into account that (if they have a child) after 50 years" there is a greater possibility that the baby is born with Autism, ended.