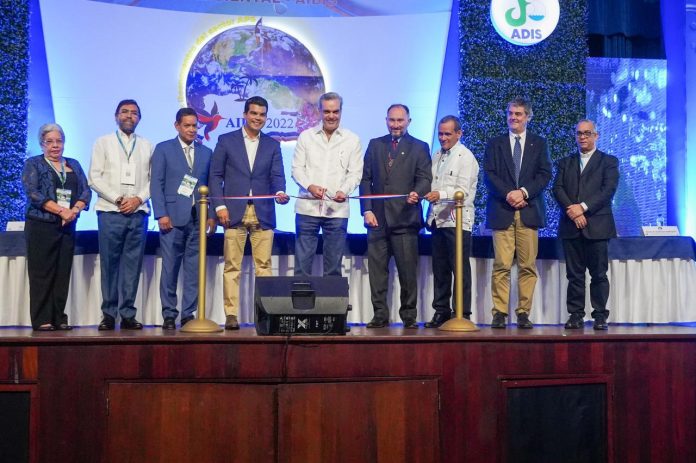 Engineer René Mateo, Vice Minister of Soil and Water acting as acting minister of the Ministry of Environment and Natural Resources (MIMARENA), in his participation in the XXXVIII Congress of Sanitary Engineering today in Punta Cana with the presence of the President of the Republic Luis Abinader said that when he came to government two years ago they found a total abandonment of the country's drinking water and sanitation infrastructure.
Eng. Mateo assured that the country has a drinking water coverage of only 54 percent, sanitation and sewerage coverage of less than 10 percent, with more than 90 percent of the treatment plants out of service. The PLD invested less than 0.4% of GDP in the sector.
"The government of Luis Abinader has invested more than 8 billion pesos in the sector and more than 17 billion in the construction process, with this investment we are going to quintuple the investment of the PLD in 5 periods of government," said the acting minister. of the MIMARENA.
He said that it is estimated that only 5% of the population of Greater Santo Domingo has treatment services for these waters and only 18% of the city streets have sanitary sewerage networks. 13.8% of wastewater is collected, 86.2% of wastewater is discharged without any treatment into the subsoil, to the Isabela, Ozama, Haina and Caribbean Sea rivers. In the city of Santiago, 90% of wastewater is collected and 15% is treated.
XXXVIII Inter-American Congress of Sanitary and Environmental Engineering of AIDIS "Challenges of Sanitary and Environmental Management, Post Pandemic and Climate Change. A "Commitment of All" will take place in person from November 13 to 17, 2022 in Bávaro, Punta Cana, Dominican Republic.
The call to more than 1 thousand delegates, representatives of the countries of the Americas that make up the great family of AIDIS and the presentation of technical papers that respond to research and advanced solutions, in the area of ​​Sanitary and Environmental Engineering, already make, a commitment from the entire APS sector.