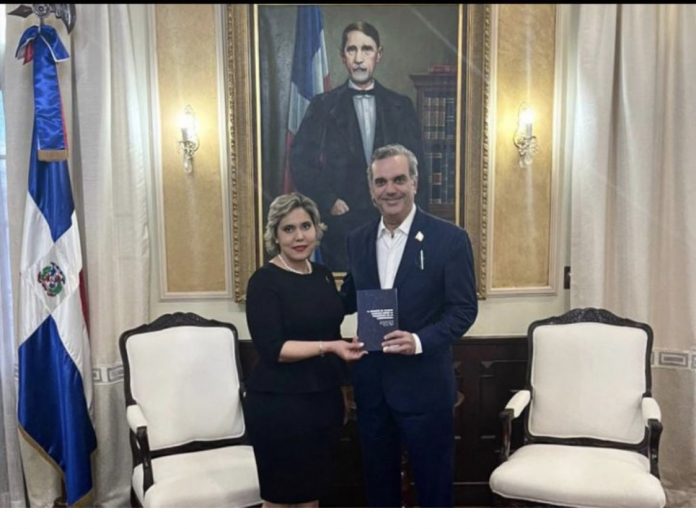 The National Commission for the Defense of Competition (Procompetencia) released this Thursday morning the study "The impact of state aid from the perspective of competition. Case of the Border Development Law 28-01".
In the presentation speech, the president of the board of directors of the decentralized State institution, María Elena Vásquez, highlighted that the report constitutes a valuable work tool because it proposes a conceptual framework and analytical tools that will allow the institution to have a reference to carry out other equally important incentives for the economic and social development of the country.
She thanked the collaboration of the GCParetto Consulting Group; the General Directorate of Internal Taxes, the Border Development Coordination Commission (CCDF); Ministry of Economy, Planning and Development. She also highlighted the contribution of valuable information to the Minister of the Mepyd Pavel Isa Contreras and Marvin Cardoza, of the DGII.
The speakers at the study were Rolando Gómez, from GCParetto, and Procompetencia economists Juan Rodríguez and Nathanael Mesa.
The event was attended by: the counselor Víctor Mateo and Juan Reyes; the executive director Fior D'Aliza Alduey Mercedes, the Minister of the Interior and Police, Jesús Vásquez Martínez; Senator Milcíades Franjul, representing the President of the Senate, Eduardo Estrella.
Also the deputies Edirda D'Oleo, from Pedernales, and Zoraya Suárez, from Santiago. The same goes for governors Milly Martínez, from Elías Piña, and Elvira Corporán, from San Juan de la Maguana; Servio Tulio Castaños Guzmán, Executive Vice President of the Institutionality and Justice Foundation; the director of the UCSD School of Law, Gustavo Santos Coll; the executive director of the Special Border Development Zone Coordination Council, Erodis Díaz.
The event was held in the Cardenal Beras Rojas auditorium of the Catholic University of Santo Domingo.