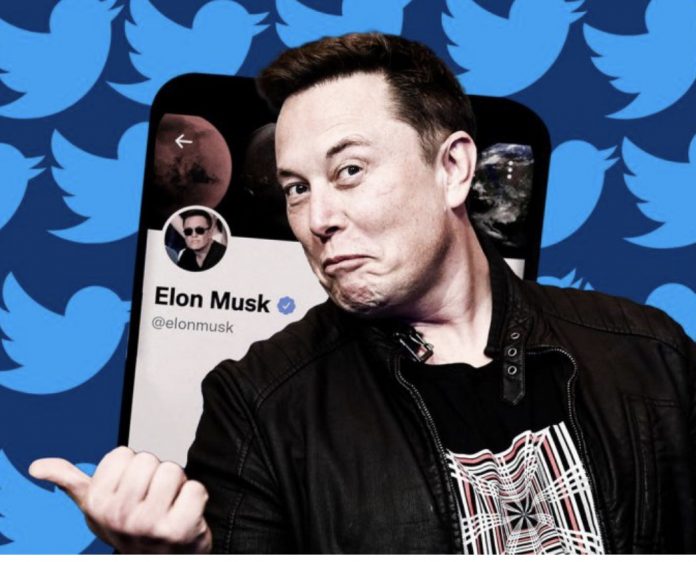 Elon Musk said Thursday on Twitter that he is buying the social network because it is "important for the future of civilization to have a public square online where a wide variety of opinions can be debated in a healthy way, without resorting to violence."
"Having said that, Twitter obviously cannot be a hellish place open to all, where everything can be said without consequences," the tycoon also said in a message sent to advertisers a day before the deadline for the purchase operation, determined by Justice.
Musk has not yet officially concluded the purchase of Twitter, but several signs show that the operation is finally underway.
The founder of Tesla and SpaceX went to the company's headquarters on Wednesday and on his Twitter profile, a network of which he is a regular user, he now introduces himself as "Chief Twit", an irony since "twit" means " cretin" in English.
According to The Wall Street Journal, the banks that financed the operation began to release the money.
In addition, the New York Stock Exchange, the stock exchange where Twitter is listed, indicated that the platform's action would be suspended from trading on Friday before the opening of the session.
Musk assures advertisers that he is not looking to "make money" with this purchase but "trying to help humanity."
"In addition to respecting the laws, our platform must be welcoming to everyone," he said.
In business terms, Musk argues that it is essential for the company to show ads that correspond to the "needs" of Internet users.
comes and goes
Twitter and Musk signed a contract at the end of April for the millionaire to take over the blue bird network. But then Musk unilaterally wanted to leave the deal in July.
Musk bombarded Twitter with criticism before and after the agreement was signed, accusing it in particular of censoring users and not fighting enough against spam and fake accounts.
The billionaire founder of Tesla justified his backtracking on the purchase agreement, stating that the proportion of automated accounts in the social network was vastly higher than the 5% that the company declared.
The company launched a lawsuit to force him to honor his commitment, and it seemed that he had a chance of winning in court.
Then, as the trial date approached, Musk decided to go ahead with the purchase at the price agreed in April of $44 billion.
The April agreement was greeted with suspicion by sectors further to the left and joy by sectors to the right of the US political spectrum, due to the idea that Musk could relax the rules and moderate content.