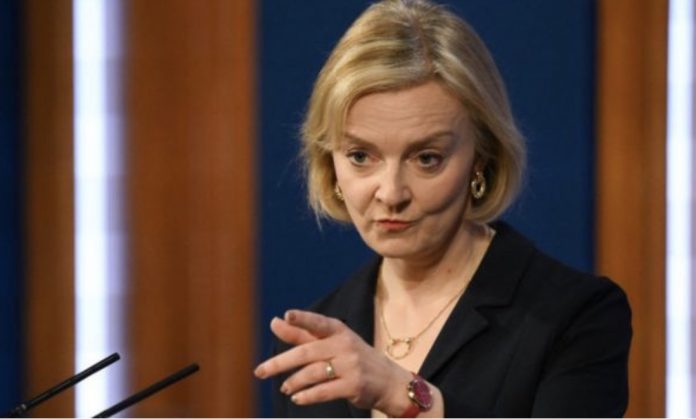 The Prime Minister Liz Truss has made a "humiliating" U-turn in her flagship "disastrous" plan to freeze corporate taxes, The Guardian reports.
This Friday, at a press conference called after the resignation of Finance Minister Kwasi Kwarteng, Truss acknowledged that her "mini-budget" went "further and faster than the markets expected."
"The way we are carrying out our mission right now has to change. We need to act now to reassure markets about our fiscal discipline," the British chief executive said.
He announced that he will not freeze, as he had promised, the planned increase in corporate tax from 19% to 25% starting next year, as the government of his predecessor Boris Johnson had planned.
"A more prosperous UK"
With this increase, it is expected to raise an additional 18,000 million pounds sterling (about 20,180 million dollars) a year for the public coffers and would serve as "a medium-term advance of our complete fiscal plan", she improved.
After the Truss government announced in late September its plan with the biggest tax cuts in decades to boost an economy's growth by causing skyrocketing inflation, the pound sterling fell to record lows against the dollar, in addition to causing turbulence in the the markets. .
On the other hand, the prime minister said that she has no intention of resigning and that she is "absolutely determined to deliver" on what she promised: "to achieve a more prosperous and faster growing UK". Likewise, she refused to apologize or take personal responsibility for the currency's decline and statement in the markets following her 'mini-budget' announcement.