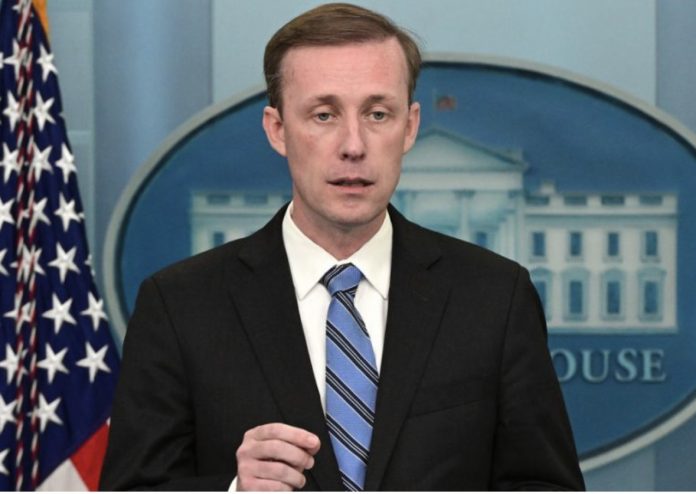 The White House National Security Adviser, Jake Sullivan, declared this Friday that the United States supported OTAN "open door policy", but that it is not the time to start the process so that Ukraine can become a member of NATO. that alliance.
"The process in Brussels should be resumed at another time," Sullivan said, referring to the request for rapid entry that kyiv has reiterated. He added that this decision must be made with the approval of the 30 member countries and those that aspire to join the military bloc.
At the same time, the senior official showed that currently the best way to support kyiv is "through practical support and on the ground", and assured that Washington will continue to provide military assistance so that the Ukrainians "can defend their territory and their freedom".
In this context, he announced that US President Joe Biden will sign a Congressional provision this day that includes more than 12 million dollars in additional funds for Ukraine.
Earlier, Ukrainian President Vladimir Zelensky announced the signing of the application for the accelerated accession of his country to NATO. The formal procedure aims to respond to the importance of "protecting" the entire community, highlights the president. The announcement came after the agreements on the incorporation into Russia of the Donetsk and Luhansk republics and the Kherson and Zaporozhye provinces were signed as a result of popular consultations.
OTAN supports Ukraine's right to "choose its own path"
Given this, the secretary general of the alliance, Jens Stoltenberg, also recorded that the decision on membership must be adopted by the 30 member countries, but assured that the military bloc will support the Eastern European nation in its fight against Russia for how long. be necessary.
"We support the right of Ukraine to choose its own path, to decide which security agreements it wants to participate in," he said.
Moscow concerns
Russian President Vladimir Putin has expressed his concern on more than one occasion about the expansion of NATO and the presence of its armed forces near the Russian border. "We have to treat it as a fact. That they have been preparing for some kind of active action against us since 2014 is not news to anyone. This explains our decisive actions to protect our own interests," the president said in June.