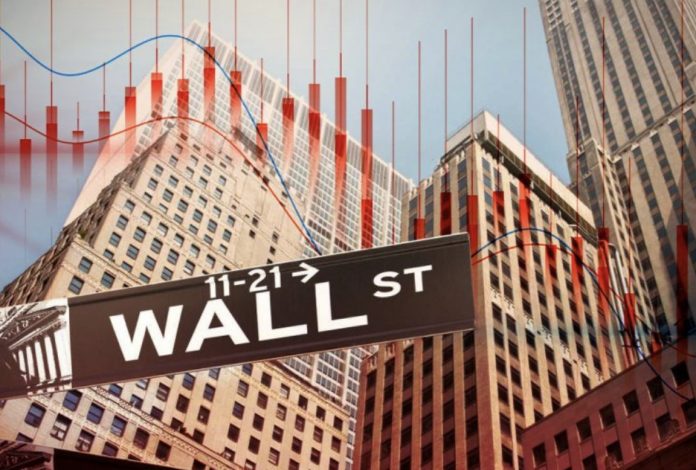 The New York stock market closed lower again on Monday, still shaken by the inexorable rise in interest rates and its consequences on the economy.
With no factors appearing on the horizon to support the indices, the Dow Jones lost 1.11% to 29,260.81 points, as did the S&P 500, which lost 1.03% to 3,655.04 units. While the technological Nasdaq lost 0.60% to 10,802.9 points.
The Dow Jones, the main index of the New York stock market, has been down for five sessions, and is at a minimum since November 2020.
Another symbolic level: the Dow Jones entered a "bear market", which implies that it lost more than 20% since its last high in January.
The S&P 500, more representative of the general market trend, had its worst close since December 2020.
"Investors reacted to a toxic mix of bad news made even worse by what happened in the UK on Friday," said Regent Atlantic's Andy Kapyrin, referring to the revival measures put forward by the new British government, which caused the pound sterling to implode.
"I don't know if we hit bottom, but for investors, it makes sense to get back on track," said the analyst, highlighting the very low prices of shares and the high rates paid by US debt bonds.
The search for buying opportunities favored some firms such as Apple (+0.23%), Amazon (+1.20%), Costco (+2.98%) or 3M (+0.01%), which did not fall this Monday.
But overall "Wall Street realizes that we won't get strong signals of a moderation in inflation in the next couple of months," said Oanda's Edward Moya. "That should stop it from being bought back quickly," he added.
The rates paid by the 10-year US Treasury bonds again touched 4% this Monday, standing at 3.92%, for the first time in more than 12 months.
For Andy Kapyrin, the "key" is the certainty of bond rates, "since that would allow all other financial markets to behave normally again."