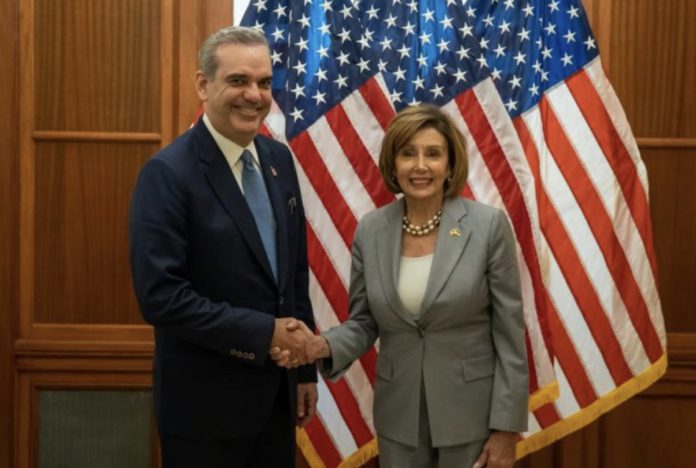 President Luis Abinader met on Wednesday afternoon at the Capitol with the Speaker of the House of Representatives, Nancy Pelosi.
The meeting was attended by the Minister of Foreign Affairs, Roberto Álvarez, the Senator of Dominican origin, Adriano Espaillat, Ambassador Sonia Guzmán and Mr. Jose Singer, Ambassador Plenipotentiary of the Permanent Mission of the Dominican Republic to the United Nations Security Council. United.
According to the subsequent agenda, he has scheduled a meeting with the president of the Inter-American Development Bank (IDB), Mauricio Claver-Carone.
President Luis Abinader arrived at 12:40 noon this Wednesday in the city of Washington, the capital of the United States, where he will hold a meeting on Thursday with Vice President Kamala Harris.
On his trip, the president is accompanied by the Minister of Foreign Affairs, Roberto Álvarez; his assistants, Eilyn Beltrán and Lourdes Herrera; as well as members of his security team, headed by the head of the Presidential Security Corps (CUSEP), Brigadier General Jimmy Arias Grullón.