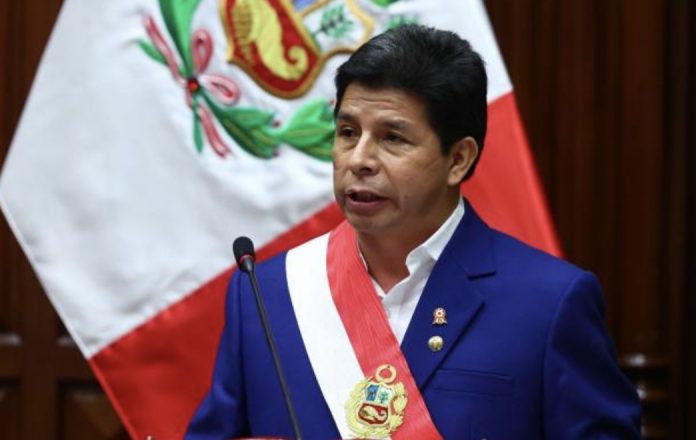 Peruvian President Pedro Castillo appointed six new ministers this Friday and ratified his chief of staff, Aníbal Torres, who had submitted his letter of resignation on Wednesday.
The president swore in the new holders of the portfolios of Foreign Affairs, Economy, Housing and Construction, Labor, Transport and Culture.
Torres made his position available to the head of state on Wednesday for personal reasons. However, Castillo did not accept his resignation.
"I have not accepted the resignation of Premier Aníbal Torres, who is committed to continuing to work for our country," the president did not accept in a Twitter message.
The new ministers are Miguel Ángel Rodríguez, in Foreign Affairs; Kurt Burneo, in Economics; Alejandro Salas, in Work; Geiner Alvarado, in Transportation; Betssy Chávez, in Culture, and César Paniagua, in Housing and Construction.
Salas and Alvarado were previously in the Ministries of Culture and Housing and Construction, respectively.
We have to restore confidence in economic agents and that depends a lot on the clarity of the proposal to reactivate the economy, Burneo, who was Minister of Production in the government of former President Ollanta Humala (2011 and 2016), told the press.
"I thank the president for the trust he gives me to contribute to state acts of foreign policy and international relations in our country," said Foreign Minister Rodríguez after being sworn in.
Torres took office in February and tendered his resignation amid the controversies surrounding Castillo.
The Prosecutor's Office has five investigations into the president, including for alleged corruption and aggravated collusion in an open public works project, for plagiarism in his university thesis, and for influence peddling in a state fuel procurement contract.
Castillo celebrated a year in power on July 28, and in addition to the judicial siege, he has faced two attempts to remove him from Congress, and has a disapproval of 74% in public opinion, according to surveys.