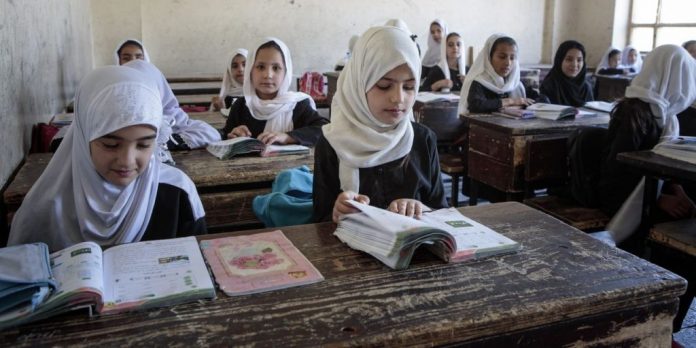 The Taliban will allow the girls to return to secondary school "very soon," said UNICEF Deputy Executive Director Omar Abdi on Friday during a press conference at the UN headquarters in New York.
Abdi, who returned from a four-day trip to Afghanistan and Pakistan last week, confirmed that he had a meeting with the current Minister of Education of the Taliban Government, who assured him that the return to classes of the students would take place. in two months, according to the Afghan news agency Jaama Press.
During his appearance in New York, Abdi lamented the situation faced by children in the country, which he described as "dire".
"The situation in Afghanistan is getting worse, we estimate that Afghan women and children will need more humanitarian aid in the coming months. The reasons will be drought, security and immigration," said the deputy executive director.
According to the agency, about 10 million Afghan children are in need of humanitarian assistance, a number they hope will increase in the future.