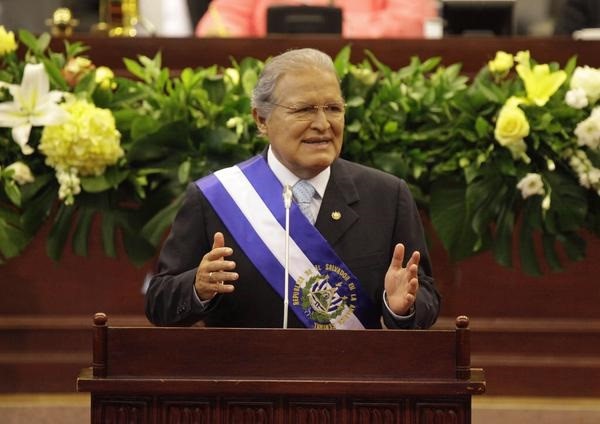 The National Office of the International Police (Interpol) has revoked the red alert issued to arrest former Salvadoran president Salvador Sánchez Cerén, as well as the notifications against four former high-ranking officials of the Farabundo Martí National Liberation Front (FMLN), on whom it also weighed an international arrest warrant.
The four former officials, Gersón Martínez, José Melgar, José López and Lina Pohl, are indicted in El Salvador for illicit enrichment and money laundering. According to Interpol, the orders have been withdrawn in accordance with the provisions of article 3 of the organization's statutes.
Said article maintains that "any activity or intervention in political, military, religious or racial issues or matters is strictly prohibited for the organization," as would be the case, according to information from the newspaper 'La Prensa Gráfica'.
Faced with such a ruling, the only former officials detained under these charges in different penitentiaries in the country are Carlos Cáceres, former Minister of Finance; Calixto Mejía, former Vice Minister of Labor; Hugo Flores, former Vice Minister of Agriculture; Violeta Menjívar, former Minister of Health; and Erlinda Handal, former Vice Minister of Education, Science and Technology.
All of them were captured on July 22 in what the tax and police authorities called 'Operation Desfalco' after being accused of allegedly receiving irregular payments in the administration of Mauricio Funes, as explained by the attorney general, Rodolfo Delgado.
On September 24, a resolution of the Third Investigating Court of San Salvador records that Interpol refused to participate in the dissemination and arrest of five former FMLN officials and militants accused by the Salvadoran Government of receiving bonuses during the administration of former President Mauricio Funes.
The ex-president, who was in charge of the country between 2009 and 2014, is being investigated, in turn, for the alleged embezzlement of 351 million dollars (300 million euros) from the Salvadoran state budget. .