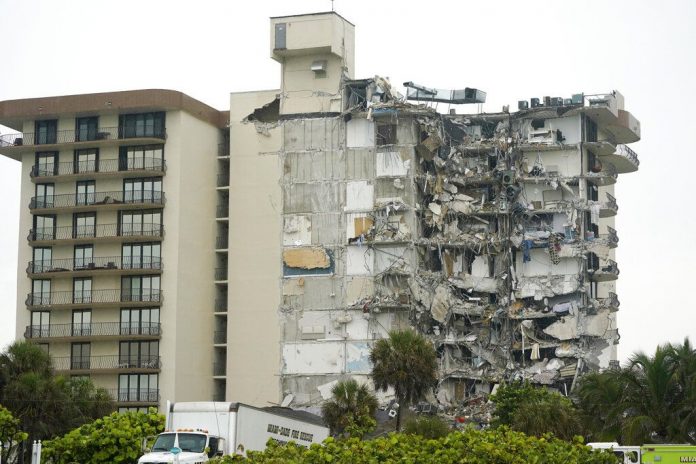 Miami authorities confirmed on Tuesday the discovery of four other bodies among the rubble of the building that collapsed almost two weeks ago in the city of Surfside, bringing the death toll to 32, while another 113 people remain missing. .
Miami-Dade Mayor Daniella Levine Cava has confirmed the new number of bodies found. Of these 32 victims, she says, 26 have already been identified, while another 113 people remain "potentially missing."
Authorities tore down the remaining part of the Champlain Towers South building on Sunday, after which the search for survivors, suspended since Saturday, has resumed. According to the mayor, the demolition of the remains of the building would facilitate the work of rescue workers.
Search efforts continue as tropical storm 'Elsa' advances towards the state of Florida, threatening to interrupt rescue efforts again due to the possibility of heavy downpours, although according to weather forecasts Surfside is outside the areas in those that the storm is expected to hit harder.
"We are closely monitoring the weather and we have our meteorological service integrated into our search and rescue teams to work closely and be able to observe any changes that may affect the work and safety of our workers," said Levine Cava.
The mayor explained that strong gusts of wind and rain are expected in Surfside as a result of 'Elsa', but despite them, she stressed that the rescue teams will continue to work throughout the night in "extremely adverse conditions", although they will stop during lightning strikes.
On the other hand, she has also reported that the United States Geological Survey and the National Science Foundation are sending qualified personnel to the field to continue collecting evidence about what happened and why the building ended up collapsing.
"They are collecting all possible knowledge about the rubble and all the evidence is being labeled and recorded correctly (…) All this evidence will be essential for the eventual report of the investigation", Levine Cava said during the press conference of this Tuesday, CNN reports.
So far, some 124 tons of debris have been removed, Miami-Dade County Fire Chief Alan Cominsky reported. Since the collapse, other buildings have been evacuated and inspected as a precaution, such as one in Miami Beach, in which they have found a "failure of the flooring system," or the Crestview Towers, "structurally and electrically unsafe," according to inspectors.