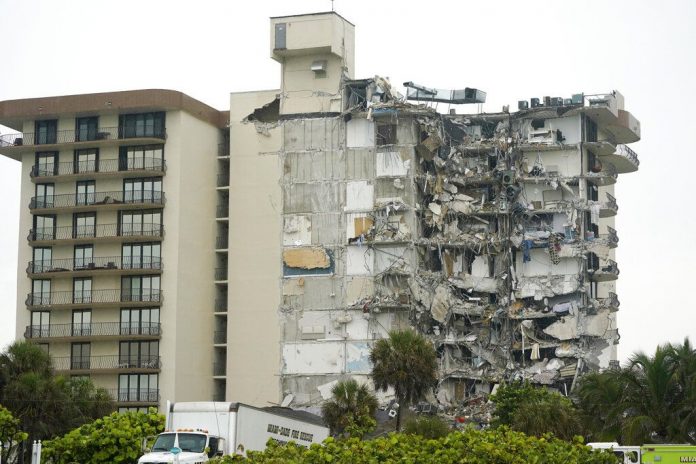 A 2018 report revealed structural damage in the Champlain Towers South residential complex in the town of Surfside, Florida, whose collapse on Thursday night has left at least four dead and almost 160 missing.
They document our damage to the concrete pool floor as well as signs of cracking in the on-site parking lot.
"Cracking and spalling is observed at various levels in concrete columns, beams and walls, as well as several considerable detachments both in the upper part of the entrance access ramp and in the lower part of the pool floor", according to The document.
"Although part of these damages are minor, it is necessary to repair soon most of the deterioration in the cement", adds the document, collected by the 'New York Times' and CNN.
The crack in the pool's concrete was causing "major structural damage" and repair work had been unsuccessful.
The report, by Morabito Consultants, does not however offer any indication that the structure was going to collapse in the short term, while lawyers for the building's condominium association have assured that the structure had undergone a series of inspections in recent years. months.
However, the mayor of Miami-Dade County, Daniella Levine Cava, has recognized the results of the report and has assured that it will reach its final consequences. "We are going to get to the bottom of what has happened to this particular building," she said. Meanwhile, the priority is to rescue the survivors.
"The rescue services are telling us that they are moving forward because they believe they can still find people alive in the rubble. So we are in the search phase and that is our only objective," said the mayor.