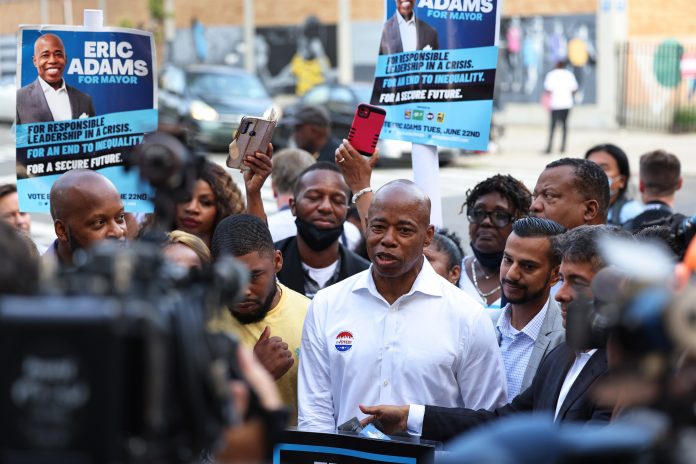 The president of the New York borough of Brooklyn and former chief of the New York Police, Eric Adams, leads the Democratic primary for mayor of the city with 85 percent of the vote with 30.7 percent of the vote.
Adams, the favorite in this process, is followed by civil rights lawyer Maya Wiley and former city health commissioner Kathryn García, with 21 percent of the support obtained in the votes carried out this Tuesday or in the anticipated period. and that they have been made by choosing five options in order of preference.
For his part, former presidential candidate Andrew Yang is in fourth place and has been the first candidate to acknowledge his defeat, according to 'The New York Times', which indicates that the voting system could delay the declaration of the winner until mid-September. July.
The 60-year-old Adams must survive twelve subsequent rounds of vote counting to win the primaries in the ranked-choice voting system.
The campaign has been marked by debates on public safety, economics, political experience and ethics, and the winner of these primaries is predicted to be the big favorite for the mayoral elections in November.
For their part, Republicans have chosen Curtis Sliwa, founder of the Guardian Angels, a crime prevention group, over restaurateur Fernando Mateo.
If Adams prevails in the November general election, he would be the second black man to hold office in the city's history since David Dinkins in the early 1990s. If Wiley, 57, or Garcia, 51, outperform to Adams, they would be the city's first female mayors.