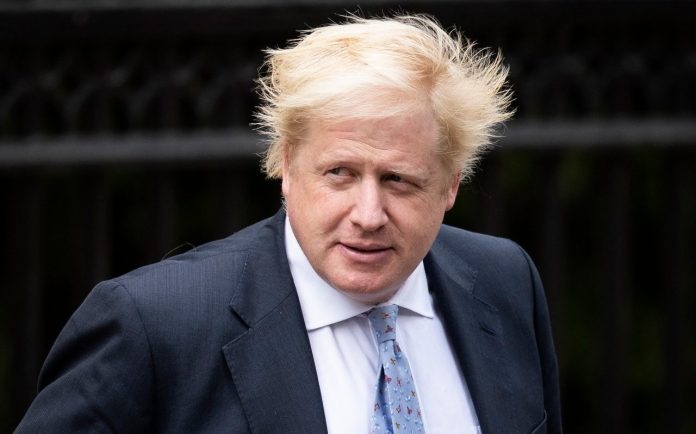 The Government cools expectations about a possible advance in the relaxation of restrictions
The Prime Minister of the United Kingdom, Boris Johnson, reiterated on Monday the Government's intention to complete the de-escalation in England on July 19, but has warned that 2021 will be a "difficult" year to travel abroad.
During a visit to the National Institute of Biological Control and Standards, Johnson welcomed the fact that the rate of vaccination against COVID-19 "is going from strength to strength", but remarked that "it is going to be, whatever happens, a difficult year to travel ". "There will be problems, there will be delays, I am afraid … the priority is to keep the country safe and prevent the virus from returning," he added.
In parallel, he has transferred that he "seeks" to establish an exemption from the obligation to keep quarantine for people who have the complete vaccine schedule, but has insisted on the intention of the Executive to "protect" the country. However, he has reiterated the date of July 19 to complete the de-escalation in the United Kingdom, the BBC has collected.
The UK's Minister of Business, Energy and Industrial Strategy, Kwasi Kwarteng, has also expressed himself in this line, pointing out during the day that it is "unlikely" that the Government decides to relax the restrictions still in force due to COVID-19 on 5 July, after the Executive delayed a month the next step of the 'roadmap' of its de-escalation.
The British government has targeted July 19 as the date by which the de-escalation will be completed in England, although Prime Minister Boris Johnson had left the door open to assess whether the remaining restrictions could be lifted on July 5.
Asked on Sky News about this issue, Kwarteng has been inclined to "err on the side of caution" and has explained that he "would look to July 19". "It could be earlier but I think it is unlikely. Generally we have met the dates we have set," he said, before stressing that, for his part, he is "focused" on July 19.
The Executive was forced to delay the last step of its de-escalation, scheduled for this Monday, due to the expansion of the variant 'Delta' of SARS-CoV-2, which is blamed for a notable increase in daily COVID infections. 19 in the country. The 'premier' has been confident that the extension will not be extended any longer.