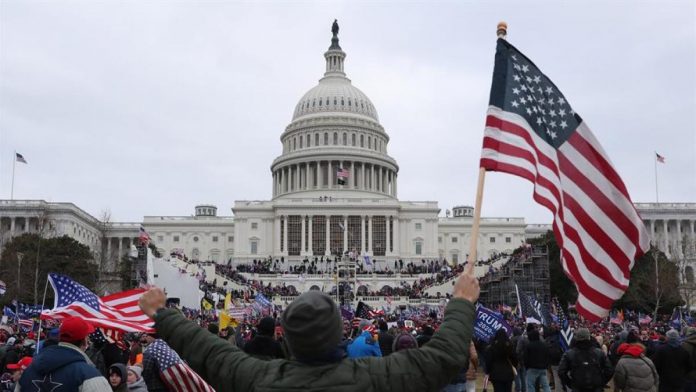 A report by two committees of the United States Senate has revealed a series of security breaches before the assault on the Capitol that supporters of former President Donald Trump carried out on January 6.
The 127-page report, which contains a transcript of the speech that Trump gave before the incident – in which he incited his followers – is the first complete analysis of the assault, which left several dead, according to information from the newspaper. The Hill '.
The work brings together multiple warnings of violent events that were "poorly" reported and largely "ignored" by the leaders of various government agencies. This circumstance left the Capitol Police unprepared for the possibility of "clashes" with protesters inside and outside the facilities.
Likewise, the analysis of the Rules Committee and the Senate Committee on Government Affairs and National Security blames the bureaucratic delays that the Police officers obtained instructions "chaotic, sporadic and, according to many front-line agents, nonexistent" of the high positions.
Trump supporters stormed the Capitol as Congress was holding a joint session to ratify Joe Biden's victory in the November 3 presidential election. Former President Donald Trump repeatedly rejected the election result, stating that there had been "fraud", although without providing evidence.