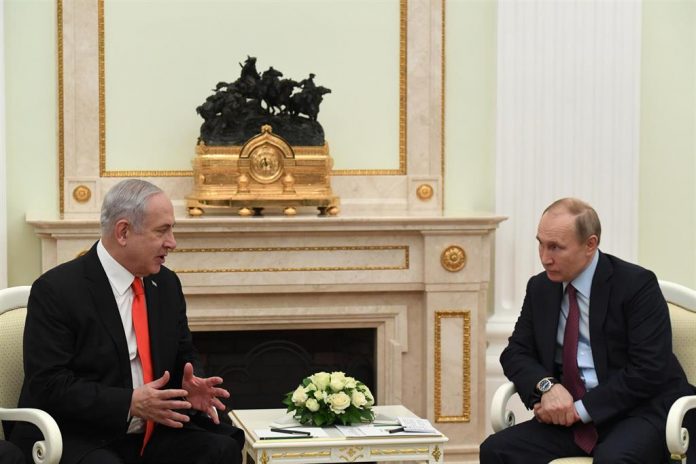 Russian President Vladimir Putin and Israeli Prime Minister Benjamin Netanyahu exchanged congratulations on Friday on the occasion of the 76th anniversary of the Soviet Union's victory over Nazi Germany, which is commemorated this Sunday in the Eurasian country.
In a phone call, Putin has asked Netanyahu to convey his "wishes for health and well-being to veterans" residing in Israel, given that Victory Day is also commemorated there, according to a statement from the Kremlin, collected by the news agency. Russian Sputnik.
The text adds that Russia and Israel "face together" attempts to "revise" the outcome of World War II, the glorification of Nazism and the denial of the Holocaust.
On his side, the Israeli 'premier' has confirmed the conversation with Putin and, according to a message posted on Twitter by his office, both have also discussed "regional issues."
Nazi Germany signed the unconditional surrender on May 8, 1945 at 10:43 p.m. CET, while in Moscow it was already May 9 at 12:43 a.m. The time difference explains why in Western countries the victory, also called the Great Patriotic War in Russia, is celebrated on May 8.