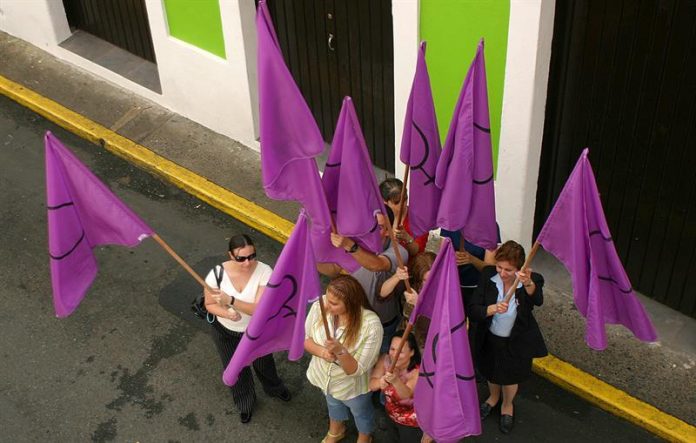 San Juan, .- The Procurator of the Woman of Puerto Rico, Lersy Boria, revealed on Wednesday that in 2018, the "Guidance Line 24/7" of the Office of the Procurator for Women (OPM), attended 966 related incidents to macho violence, while reflecting that Bayamón is where there are more events related to this problem.
At the same time, she said today that domestic violence constitutes a "serious global health problem that affects a third of all women worldwide, and that Puerto Rico is not the exception".
"To put into perspective how alarming the situation on our island is, by the year 2018, the '24/7 Guidance Line' of the Office of the Procurator for Women (OPM), attended 3,296 calls for guidance of victims of domestic violence and this month have increased by 21 percent, "he said.
In turn, he mentioned that according to statistics from the Police Bureau, Bayamón leads domestic violence incidents with 951 complaints from January to December 2018, followed by Arecibo with 907 and Caguas with 608.
To this end, the official favored this Wednesday, in public view of the Committee on Women's Affairs, chaired by the representative Lourdes Ramos, the 2007 House Bill to create the "Special License Law for Employees with Situations of Domestic Violence or of Gender, Child Abuse, Sexual Harassment in Employment, Sexual Assault, Lasting or Stalking Acts in its serious form ".
This Project is granted 15 days without pay to these employees during the year, regardless of whether or not there is a police complaint to address the problems they face for these reasons.
The Women's Advocate added that last year, the OPM attended 966 situations related to domestic violence, 73 situations of stalking and 29 situations of sexual aggression, without considering the situations not addressed by the OPM.
According to Boria, "despite the Government's efforts to address the manifestations of domestic or gender violence in the public and private employment spheres, many victims have been constrained from the assistance provided by these laws in their places of employment because of the limited interpretation of the laws, which some employers have decided to adopt in favor of their employees, so this project is consistent with part of the existing protocol in these cases. "
In response to questions from Representative Ramos Rivera, the Prosecutor indicated that the fines imposed for non-compliance with the law must be paid by employers in the case of private companies and the Government with respect to public employees.
In addition, he informed the Commission that his Office is working on a database on these cases in order to have a picture of the pressing needs. (EFEUSA)