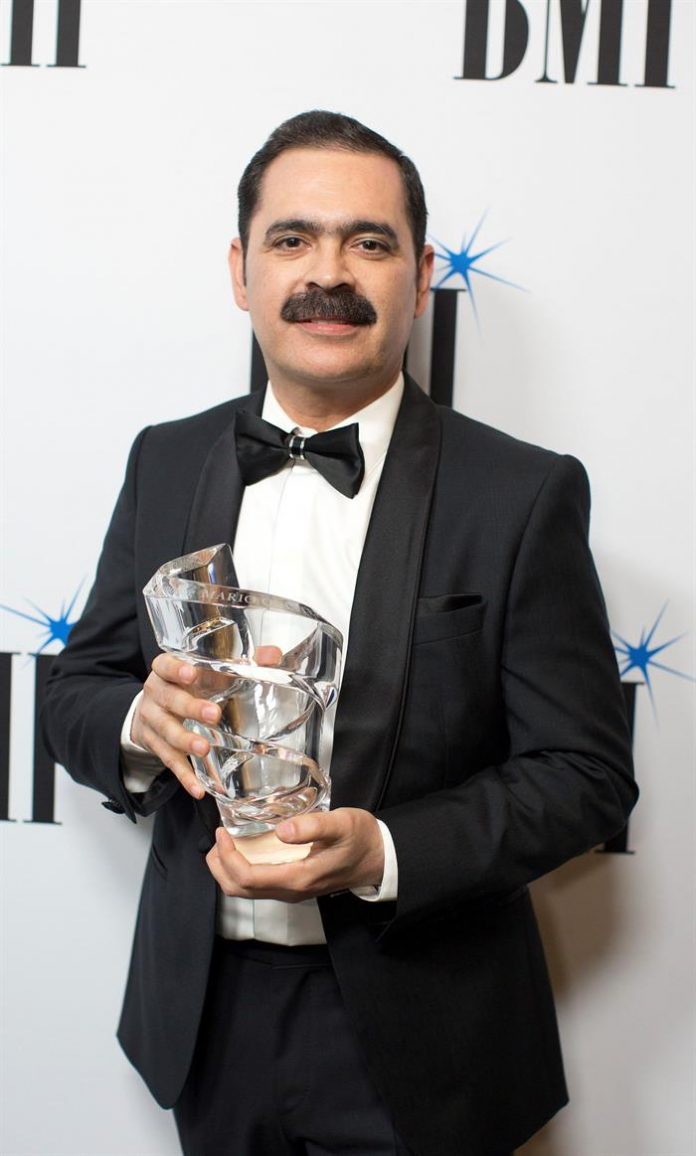 Los Angeles (USA), .- The Mexican artist Mario Quintero, leader of the group Los Tucanes de Tijuana, and the Argentine-American producer Sebastian Krys received today a special tribute at the 26th edition of the BMI Latin Awards, which They celebrated at the Beverly Wilshire Hotel in Los Angeles (USA).
Quintero, an institution of regional Mexican music, won the Presidential Award today for more than thirty years of his career, while Krys, a famous and prestigious producer who has worked with Latin stars of all kinds, received the Champion Award as a tribute to both to his artistic achievements as to his philanthropic work.
These awards are organized each year by the copyright management entity Broadcast Music Inc. (BMI) to recognize the successes of Latin music composers.
"I'm very nervous, eh … Super nervous but very happy," Quintero said upon receiving his distinction and before thanking his band Los Tucanes de Tijuana, with whom he has shone in the northern music scene.
"My songs would not be heard without the talent of the boys," he said.
Quintero also addressed some very special and affectionate words to his relatives.
"I have a beautiful family, adorable children, but, well, the credit is not mine: it's for my wife, I say my heaven, thank you, my heaven, I think I've been lucky to have met you," ensure that his wife is his "source of inspiration."
As "a tremendous honor" Sebastian Krys defined his recognition on stage before dedicating his speech to composers with a powerful reflection on the meaning and direction of music today.
"Your verses and music shape everything that we do, you are the soul and the sap of music," he said of the composers.
"However, I firmly believe that the time has come to go further: popular music has become almost exclusively superficial interactions and escapism at a time when our planet is in chaos, our rights as Latinos and migrants are being trampled, our people are being demonized, and our countries, like Venezuela, are in disarray, "he said.
"But most of our music does not reflect our truth, I challenge each one of you to reach your heart and talk about what you see from your perspective, whatever it may be." We can not allow popular music to become a version. We have to make it a place for people to think, feel, laugh, cry, connect and, yes, sometimes escape, "he added.
"You have the power to do that," affirmed the producer.
In his presentation of the honorees, the president of BMI, Mike O'Neill, said that Quintero "has achieved recognition and value for regional Mexican music on a global scale."
"It is our privilege to greet you as a true leader of the Mexican regional community, you have revolutionized norteño music and we know that you will continue to make history," he added.
O'Neill also surrendered to the achievements of Krys, whom he defined as a "pioneer producer" and "a true humanitarian activist."
Thus, the president of BMI stressed that this producer has worked throughout his career with stars like Elvis Costello, Luis Fonsi, Shakira or Enrique Iglesias.
In addition to Quintero and Krys, the BMI Latin Awards today recognized Puerto Rican Ozuna with the award for Contemporary Latin Composer of the Year and Mexican Espinoza Paz with the distinction of the Regional Mexican Composer of the Year.
The gala featured the live performances of Los Tucanes de Tijuana, which addressed the songs "El tucanazo", "La chica sexy", "I like to live at night", and "La chona"; as well as La Santa Cecilia, who covered the song "Todo cambia" by Mercedes Sosa. (EFE)