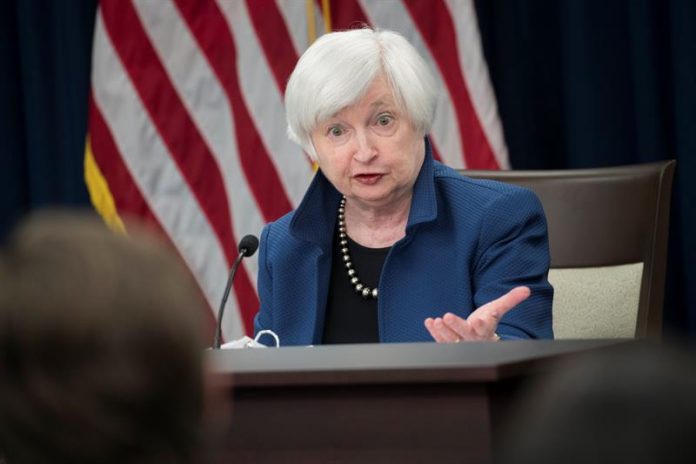 Washington – More than half of the country's economists believe that their work has not been taken as seriously as that of their male colleagues and that they have at some point received disrespect from their male colleagues, according to a survey published today by the Economic Association (AEA).
The survey also reveals that a large number of women economists have acknowledged having faced gender discrimination and, in some cases, sexual harassment.
"The mere number of people who have experienced an episode of harassment or discrimination is unacceptably high, which confirms that there is a significant problem that needs to be addressed forcefully," said AEA President Janet Yellen, former Federal Reserve forewoman. (Fed).
Yellen (2014-2018) was the first woman to head the US central bank in its more than a century of history.
The report emphasizes that "discrimination" includes "both acts of abuse and more subtle forms of marginalization."
Specifically, the respondents indicated that they had been treated unfairly in terms of salary, promotions and expectations of holding positions in various committees.
On the other hand, 6% said they had been victims of an attempted sexual assault and 12% that they had been touched in a way that had made them feel uncomfortable.
"It's bad for the economy (…) It seems that we are dissuading talented people from entering the field," said Ben Bernanke, Yellen's predecessor in the Fed, in the document.
The survey was conducted to 45,000 economists of the AEA, the association of this most important area of ​​the country, of which 9,000 responded and a third were women. (EFEUSA)