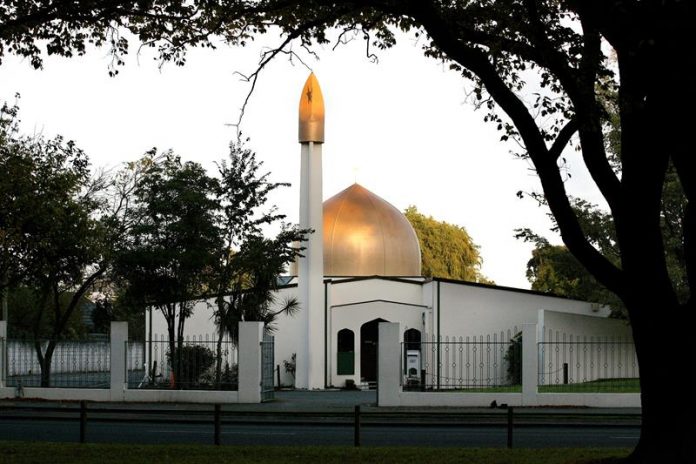 Many mosques in Florida have seen a greater police presence in their vicinity after the attacks perpetrated on Friday against two mosques in Christchurch (New Zealand) that have resulted in at least 49 people being killed.
As local media reported this Saturday, the Miami, Miami-Dade and neighboring Broward police departments, as well as police agencies in the center of the state have increased security in mosques and other temples of worship, although not for any specific threat but as a measure of foresight.
"We do not want to alarm everyone to be irrational about this, but they are scared," declared Chaplain and spokesperson in this state of the Council of Islamic-American Relations (CAIR).
In South Florida, in September last year, Dustin Allen Hughes was sentenced to four years in prison after threatening during a phone call to blow up the Jamaat UI Muttaqueen mosque in Pembroke Pines, in addition to uttering "blasphemy that denigrated Islam" .
The head of the mosque, Imam Naseeb Khan, showed gratitude on Friday for the greater police presence in the vicinity of his temple and asked the parishioners, in the midst of circumstances, to remain calm.
"Every time we allow people who have this agenda to influence us to change our behavior, our way of thinking and the way we relate, we are empowering them to fulfill their agenda on ours," he said.
In the same terms expressed the Imam Tariq Rasheed, of the Islamic Center of Orlando, who lamented the bloody attacks in Christchurch, but assured that they will not change the way they profess their cult.
"We are not going to change the peaceful ways of our mosque, if we change, it means that the evil people have won," Rasheed told the Orlando Sentinel newspaper, adding that in the last few hours he has received calls of solidarity from Christian and Jewish parishioners.
During a press conference in Washington on Friday, CAIR executive director Nihad Awad lamented that the author of the attack in New Zealand, Brenton Tarrant, confessed in a manifesto that he was an admirer of US President Donald Trump. which defines "as a renewed symbol of white identity and common objectives."
"You (Trump) should condemn this, not just as a hate crime but as a white supremacist terrorist attack," Awad demanded.
President Trump considered Friday that white nationalism is not a booming threat after attacks on two mosques in New Zealand, but "a small group of people with very, very serious problems."
New Zealand today presented charges of murder against the author of the Christchurch massacre and announced a reform of its arms law while trying to recover after suffering the worst attack in its history.
Brenton Tarrant, a 28-year-old Australian, is allegedly responsible for the attacks on the Al Noor Mosque, near the Botanical Garden, and the nearby Linwood, which left 49 dead and almost fifty injured, including children.