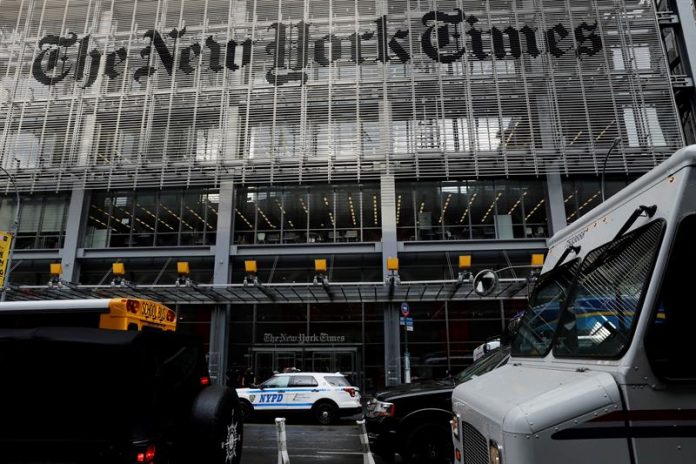 New York, .- The New York Times seeks to experiment with blockchain technology ("blockchain") for the design of a "test concept for news editors" in the field of media, as published in its web and of which the specialized portal CoinDesk echoed.
According to this publication, the Times posted a job offer on its website looking for its research and development department to "a future-oriented leader who helps to conceive and develop a test concept for news editors based on technology." blockchain ".
The "blockchain" or "chain of blocks" technology, the basis of cryptocurrency, functions as an accounting and public book whose security lies in the fact that information is shared among all its users and is very difficult to falsify.
The Times withdrew the announcement from its website once the news was published last Wednesday in Coindesk, but according to a screenshot of the announcement, the mission of this developer was to "codify the vision for the research project and share it with potential shareholders in other media. "
In addition, said specialist should help create a brand for the project and generate a public identity and assets for it.
For this, they were looking for someone with at least eight years of experience "leading innovation in media, technology companies or creative agencies" and working with teams of "engineers, designers and journalists".
The post, of twelve months, should also require great communication skills, experience in several areas such as journalism, product and design.
After being requested by the intention of this announcement and its withdrawal from the web, The New York Times has not wanted to explain so far.
This news comes just a few months after New York, both the state and the city, have launched a project to study the viability of blockchain and cryptocurrency, in the face of possible regulation, studying the possibilities of this technology.
A few weeks ago, in addition, the Nasdaq -the index where the leading technology groups of the New York Stock Exchange- began to report live the price of Bitcoin and the Ethereum, the reference digital currencies. EFEUSA