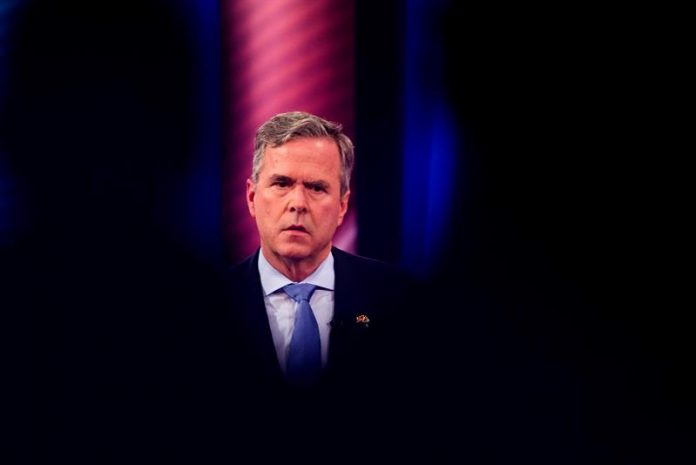 Former Florida Gov. Jeb Bush, who competed in 2016 for the Republican presidential nomination in the US, said Republicans should present a candidate for the 2020 election against President Donald Trump, said political strategist David Axelrod. .
Axelrod, a CNN commentator, today posted on his Twitter account a statement attributed to Bush, son and brother of former US presidents.
"I think someone should run only because Republicans should be given a choice," the statement said.
"It's hard to beat a president in office, but to have a conversation about what it's like to be a conservative, I think it's important," says Bush, who posted on Twitter a picture of his conversation with Axelrod at a donut store in Miami. .
Axelrod, who was a political advisor to former President Barack Obama between 2009 and 2011, is making an advance of his Saturday program on CNN.
Jeb Bush, who started as one of the favorites in the Republican Party primary process to choose his presidential candidate ahead of the 2016 elections, had to withdraw from the race due to his poor results.
Two polls in Florida, a state under the Bush administration between 1999 and 2007, have shown disheartening news for President Trump, who has already confirmed that he will seek a new term in next year's elections.
51% percent of registered voters in the state will not vote "definitely" for Trump, if this is the Republican candidate, according to a survey published Thursday by the University of Quinnipiac (Connecticut).
And more than half of Florida voters, a state considered key to winning the presidential election in the United States, disapprove of Trump's government and reject his re-election in 2020, according to a survey by Bendixen & Amandi International.
Meanwhile, on the Democratic side, for now, some of the candidates who have announced their candidacies are Senators Bernie Sanders, Kamala Harris, Elizabeth Warren and Kirsten Gillibrand, as well as former Housing Secretary Julián Castro, and the young Democrat ex-candidate. to the Senate by Texas, Beto O'Rourke.