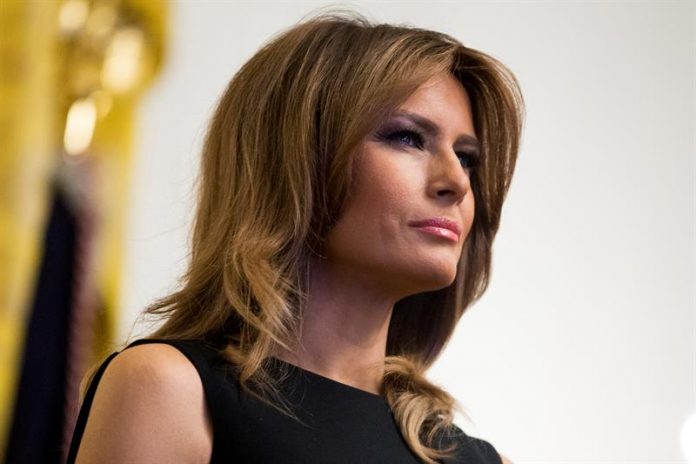 By clicking, count the download Washington, Mar 5 .- The first lady, Melania Trump, will recognize the value of 10 women from different parts of the world at an awards gala to be held at the State Department on Thursday, just before the Day International Women's
The Department of State today announced the participation of the first lady in the annual "Brave Women" gala, which will also be attended by Secretary of State, Mike Pompeo.
Among the winners is the Peruvian Flor de María Vega, who holds the position of senior prosecutor and national coordinator of the prosecutors specialized in environmental matters.
The Peruvian will be awarded for her work as coordinator of a group of prosecutors investigating transnational criminal organizations involved in illegal mining activities in the Amazon, detailed the Department of State on its website.
In fact, according to US diplomacy, the prosecutor's work has resulted in 500 operations against illegal mining activities since 2016.
In addition, among the winners, appears Razia Sultana, from Bangladesh, who will be awarded for her work as an activist on behalf of the Muslim minority of Rohingya in Burma (Myanmar) and, especially, for her work documenting cases of sexual violence against women and girls .
Since 2016, Sultana has interviewed hundreds of Rohingya refugees in Bangladesh and has published two reports: "Witnesses of Horror" and "Orders of Rape", in which she documents an alleged systematic violence against women and girls by Burmese security forces.
In addition, the Department of State will recognize the value of the journalist Olivera Lakic, from Montenegro, and known for her investigations of matters related to organized crime.
Last May, Lakic was wounded in the leg when she received several shots from a stranger as she was about to enter her house in the Montenegrin capital.
The US Department of State began organizing in 2007 the "Brave Women" gala, which seeks to reward the work of women around the world who have shown exceptional courage and leadership to achieve social and political changes, sometimes at risk to their lives .
Since the initiative began, USA has awarded 120 women from more than 65 different countries. (EFEUSA)