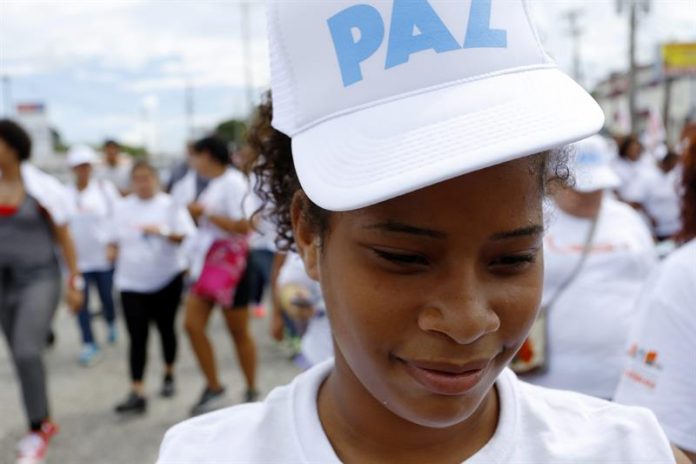 San Juan, .- Collectives and organizers of Puerto Rican women will participate next Friday, International Women's Day, a strike, in which they will denounce several claims, among them, the cutting of essential services by the local government for the payment of public debt.
With the slogan "8 Against Debt", the agencies, which form the Coalition March 8 (8M Coalition), will be manifested in the municipalities of Mayagüez (west) and Peñuelas (south), to concentrate on the Golden Mile, an area Bank of San Juan, as indicated by the organizers of the meeting.
The groups will also denounce the reduction of essential services by the Government for the payment of the public debt that have resulted in greater precariousness and institutional violence against them.
For this year, the 8M Coalition has distributed the claims into eight thematic axes: employment and security of pensions, health, public education, housing, immigrants, autonomy of bodies, sexist violence and public safety.
"Each of the thematic axes reveals immense challenges that women and non-binary people face every day in the face of this fiscal crisis," said Eva Prados, spokesperson for the Broad Movement of Women and the Citizen Front for Debt Audit, member group of the 8M Coalition.
For her part, Shariana Ferrer, from the Feminist Construction Collective, denounced the magnitude of the women's crisis in Puerto Rico, mentioning the 23 females who were killed in 2018 due to sexist violence and over 2,000 "rape kits" or exams of a sexual assault that have been unprocessed for 15 years.
In this way, Puerto Rico will join 150 other countries to celebrate International Women's Day.
"In Puerto Rico, we call to stop work, teaching and domestic work, so that it is recognized that our country needs us to get going," added Stephanie Nieves, of Jornada the Promises are Over.
The day will be dedicated to the late Puerto Rican nationalist Lolita Lebrón, whose birth on November 19 will mark her 100th birthday.