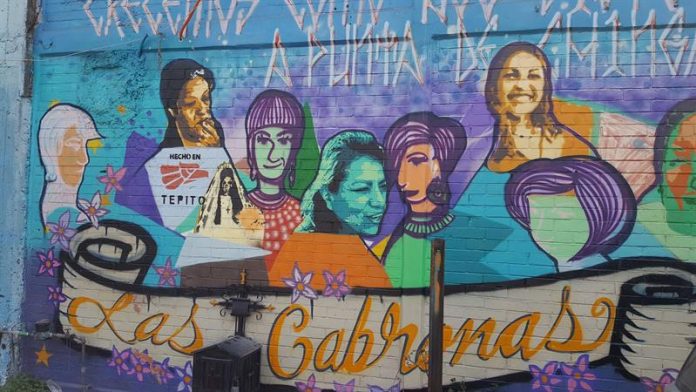 Tepito is a brave neighborhood, whose name in Mexico immediately evokes crime and drug trafficking and where every day is lived with intensity while death goes on at every moment.
The streets of the neighborhood have day and night more life than any other place in Mexico City with death as a daily reality because of the rivalries of the groups that control drug trafficking and all kinds of businesses.
"If God gives us life, Tepito gives us the food," says the motto of the neighborhood and that is how its inhabitants behave, to whom nobody has given anything.
From children they look for the life and here one grows to chingarazos, between crowded tianguis and police operatives.
The war unleashed between the Union and the Anti-Union Force and other gangs of delinquents takes place in the streets of Tepito and other avenues of the historic center.
Extortions, express kidnappings and payment of protection rents are the order of the day. And its main victims are the small Tepiteño merchants who raise their voices at the inhibition of the Government and the police.
The narcomenudeo abounds and the shootings are habitual, as also it is usual that never stops any culprit.
In these circumstances, Tepito survives by obeying his own laws and avoiding life as a bullet dodges.
"Tepiteño being is difficult to define, it is a way of life, a way of being, a state of mind, a state of mind," according to Alfonso Hernández, official chronicler of Tepito and president of the Chroniclers Association of Mexico City .
"To be a Tepiteño is always to bring our guardian angel into chinga, something that our grandparents taught us and how great each one practices: eat well, hold strong and teach eggs to death," explains Alfonso Hernández.
Born, raised and resident of Tepito, the bravest neighborhood in Mexico City, Alfonso Hernández has been the official chronicler of one of the most stigmatized Mexican neighborhoods for decades.
With the air of a librarian, Alfonso, more than 70 years old, defends the neighborhood without raising political flags, always through friendly architecture, citizen, cultural associations, merchants and academics.
Alfonso is also a teacher of albures and professor of the diploma of albures, as well as conductor of the Tepitour, travel through the bowels of this neighborhood of so bad reputation and precursor of an informal economy that wastes imagination.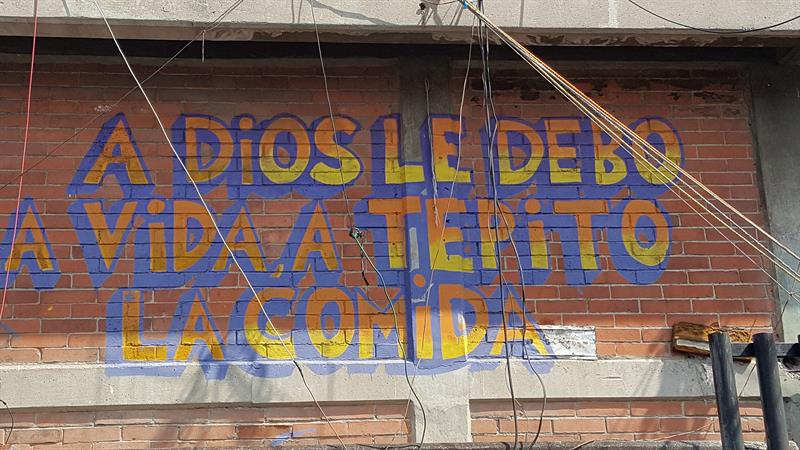 "The word Tepito in Mexico, just like the word Mexico abroad, is synonymous with violence, resistance, I do not say that we have not contributed to create that bastard neighborhood image, but in a city so chaotic, a shady neighborhood does not inspire respect. "says Hernández.
Self-taught, Alfonso has traveled all over the world, has won architectural prizes for Tepito, has received Anthony Bourdain, David Hammons, with work at the MOMA in New York and Manuel Castells Oliván, sociologist, economist and university professor of Sociology and Urbanism at the University of California at Berkeley, among others.
As a native of Tepiteño, Alfonso has learned to weave the thick and thin threads of Tepito's history to make his chronicle an art, always respecting the language and feelings of its people.
What gives personality to a neighborhood are its inhabitants, and that Alfonso defends so that the big real estate investors do not eat it with their vertical condominiums and their Airbnb, as he explains, it happens in an emblematic neighborhood like Lavapiés in Madrid.
In Tepito everything is trade six days a week, except on Tuesdays, the only day that the neighborhood rests and sleeps its own economy, a brave capitalism composed of more than ten thousand tianguis, those small shops where everything can be bought and sell.
Violence and death are always present in Tepito, where the oldest sanctuary dedicated to Santa Muerte de México is located.
The altar dedicated to the "White Girl" and the simple sanctuary is presided over by its Guardian, Doña Enriqueta, "Queta", mother of seven children and grandmother of more than 50 grandchildren.
Doña Queta belongs to that race of women whores who are venerated in Tepito and is part of the Mural de las Siete Cabronas commemorative that celebrates them. Death also bears the name of a woman.
The neighborhood claims the female role because it is a matriarchal society "where women are more bastards than beautiful". Proof of this is the Mural de Las Siete Cabronas, where the most remarkable women of Tepito are represented, admired and respected.
The men, of course, are still wearing their pants, but at the dry cleaners, Alfonso remembers.
The sexual liberation also came much earlier to Tepito than to the rest of Mexico.
In the Callejon de las Ganas, many stalls, ointments, creams and elixirs are scattered and tepiteños that could pass for affectionate grandparents and grandmothers explain to the potential client the benefits of erotic gadgets.
As everything is joke and joke in this neighborhood, "the alley is for the ladies, the gentlemen would feel self-conscious about the equipment that is here", comments jocoso Alfonso, who considers that women are the teachers of life.
Respect for sexual diversity also amazes Tepito. It has the Las Gardenias football team, composed of transsexuals and transvestites, a tradition of more than 50 years and whose annual game is played at the neighborhood's 'Maracaná' stadium on October 4 to celebrate San Francisco de Asís.