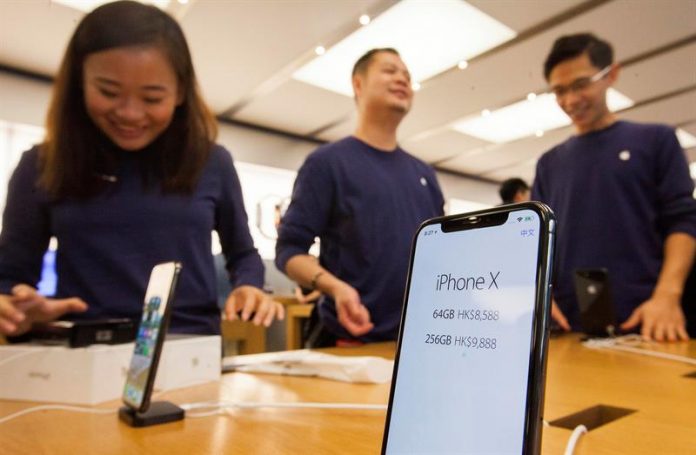 The firm of analysis and market trends specialized in IDC technology today encrypted by 20% the drop in sales of iPhone phones in China last quarter, a figure that the company has not confirmed but which corresponds to the steep reduction in revenue in that country.
International Data Corporation (IDC), one of the most prestigious companies in the sector, pointed out as the main responsible for the increase in prices by Apple and the fact that in recent years have substantially reduced the differences with the devices of the competition.
Thus, in the last three months of 2018, the same ones in which 20% less of iPhone was sold, the Chinese manufacturer Huawei increased its sales of mobile phones in the Asian country by 23.3%, while those of Oppo and Live, also Chinese, increased by 1.5% and 3.1%, respectively.
"Apart from the periodic updates, there was no significant innovation in 2018 that justified a change of telephone at a much higher price, in addition to the economic situation in China and the innovation of domestic brands", indicated from IDC.
The figure released today by IDC is relevant given that Apple stopped facilitating the sales numbers of iPhones for the first time last quarter, a move that many analysts interpreted precisely as a strategy on the part of the company to "hide" a tendency to low.
The firm based in Cupertino (California), however, did report the billing data in the last quarter of 2018, in which it entered 27% less in China, which could be explained in large part by the fall of 20%. % of iPhone sales revealed by IDC. (EFEUSA) .-