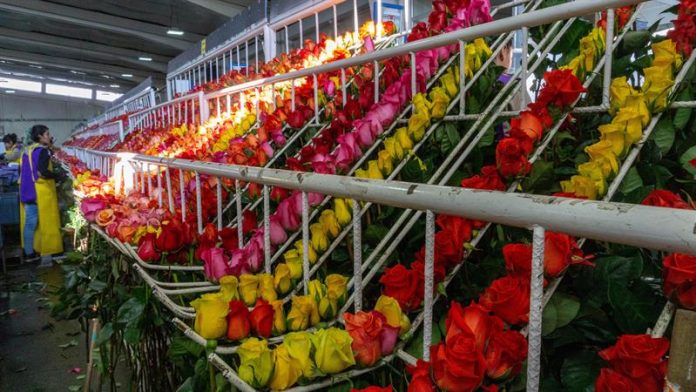 At least 89 million flowers, one million more than in 2018, destined to celebrate Valentine's Day, will pass this year through the Miami International Airport, from where the vast majority will be distributed throughout the United States, a country that will spend about 20,700 million dollars in the "Day of love".
The figure includes only the flowers transported by UPS, one of the leading transportation and logistics companies.
About 15 days ago, the campaign to transport flowers from Colombia and Ecuador began, mainly, but the bulk of the cargo will arrive between today and February 13, a spokesperson for the company told Efe, adding 50 additional flights to those of 2018.
According to data from the National Retail Federation (NRF), US consumers will spend 20,700 million on Valentine's Day (February 14), compared to 19,600 million in 2018.
Approximately 1,900 million correspond to floral spending.
The flowers that UPS will transport to Miami mean around 9 million pounds (more than 4 million kilograms) and 517,000 boxes, according to a statement.
To ensure that the flowers reach the final containers with a maximum level of freshness, UPS processes shipments from the fields in Latin America in less than two days thanks to an intelligent logistics network.
"UPS is ready to deliver flowers with a speed that competes with Cupid's arrows," said Kevin Warren, general manager of marketing for UPS.
When the temperature-controlled planes bring the flowers to Miami, the UPS teams quickly take them to a huge refrigerated warehouse about the size of about five basketball courts, where the boxes are inspected by Customs and Border Protection (CPB) people.
There they are picked up by the flower distributors, who are responsible for taking them to their final destination.