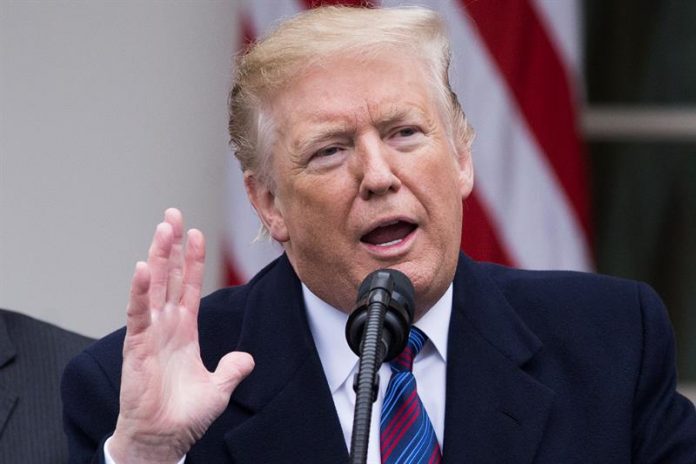 The president, Donald Trump, today ratified his recognition of the "legitimate Government of Venezuela" and the deputy Juan Guaidó as "new interim president" of that country, and condemned the Venezuelan president, Nicolás Maduro, for having led that nation to "a state of extreme poverty ".
"Two weeks ago, the United States officially recognized the legitimate Government of Venezuela and its new interim president, Juan Guaidó," Trump said in his second speech on the State of the Union.
Many of the legislators from both parties who attended the speech in the House of Representatives stood up when they heard Trump mention his recognition of Guaidó.
"We are with the Venezuelan people in their noble quest for freedom and we condemn the brutality of the Maduro regime, whose socialist policies have made that nation go from being the richest in South America to being in a state of extreme poverty and despair," he added. the mandatary.
Trump also promised that "the United States will never be a socialist country."
The government was the first to recognize the head of the Venezuelan National Assembly (AN), Juan Guaidó, as the legitimate president of Venezuela after he was proclaimed on January 23, president of Venezuela after invoking the Constitution.
In response to this recognition, the president of Venezuela, Nicolás Maduro, cut off diplomatic and political relations with Washington, ordering the closure of his embassy and consulates in the country.
Carlos Vecchio, who was appointed by Guaidó as Venezuela's charge of business in Washington, was invited by Senator Marco Rubio, who has influenced US policy toward the Caribbean country and the recognition of Guaidó. as a legitimate agent (EFEUSA) .-