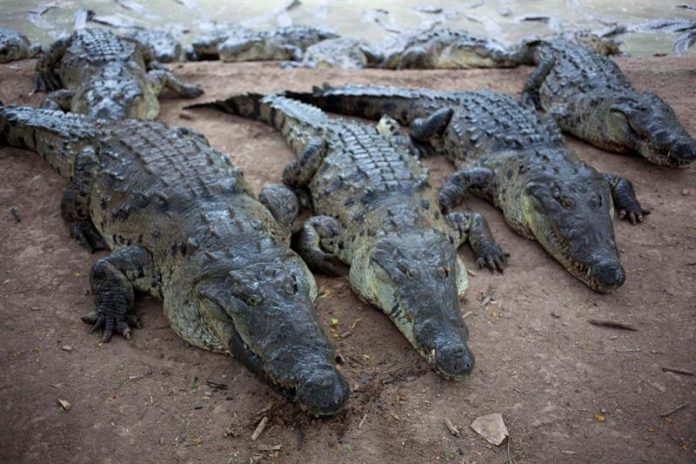 A 23-year-old man who jumped into a pond with crocodiles in a zoo in the city of San Agustin (north Florida) and was injured was sentenced to one year in jail and to pay a fine of $ 5,450, local media reported today.
The events occurred last weekend, when Brandon Keith Hatfield entered the park and zoo St. Agustine Alligator Farm, climbed a fence ten feet high that surrounds the exhibition known as "Oasis on the Nile", habitat of crocodiles, and jumped inside.
According to the newspaper The Florida Times, a nine-foot-long (2.7 meter) crocodile pounced on Keith and managed to bite him in the left foot while the young man swam to escape the reptilian jaws.
In his escape from the area and the park, Keith left a trail of blood and knocked down a statue valued at $ 3,000.
The images recorded by a security camera allowed the authorities to locate the next day the offender and arrest him, although he resisted and tried to flee the hospital to which he was transferred for an examination of his injuries.
The young man was found guilty of "criminal conduct, trespassing on an alien property and violation of bail" in which he was found.