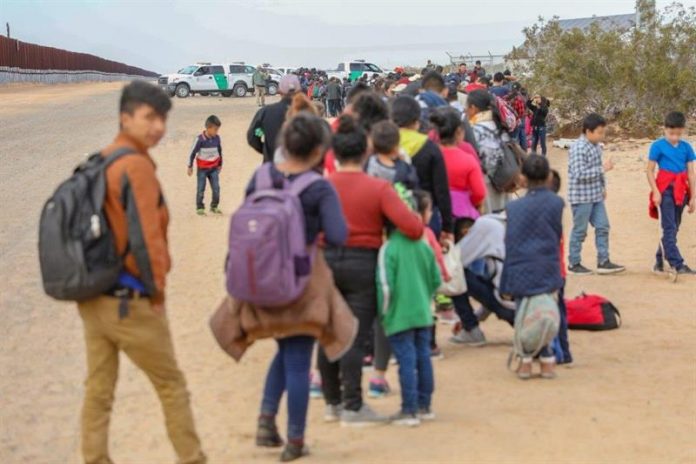 A group of 376 undocumented immigrants, the largest asylum seeker to date, moved to the US across the Arizona border this week and was arrested, the Yuma Sector Border Patrol said today.
Through its Twitter account, the Office of Customs and Border Protection (CBP) in Arizona released a series of videos where immigrants can be seen walking to the side of the border fence.
In another segment, they are observed in a long line waiting to be processed by the border agents.
In photographs, you can see women, children, men and teenagers carrying their belongings in bags and backpacks that they carry on their backs.
The arrest of the 376 undocumented immigrants took place last Monday. They come mainly from Central America.
Of the group, 179 are minors, including 30 unaccompanied minors.
ABC News reported that immigrants crossed through tunnels that they made under the border wall in the town of San Luis, Arizona.
The immigrants dug a total of seven holes below the steel border fence. Others climbed and jumped the fence, according to ABC News.
Once in US territory, the immigrants turned themselves in to the Border Patrol.
This crossing occurs when the partial closure of the federal government is in its fourth week, pending approval or otherwise of an important budget item requested by the president, Donald Trump, for the construction of a wall in the demarcation.
Some 800,000 federal workers, including 20,000 Border Patrol agents, are working without receiving their salary.