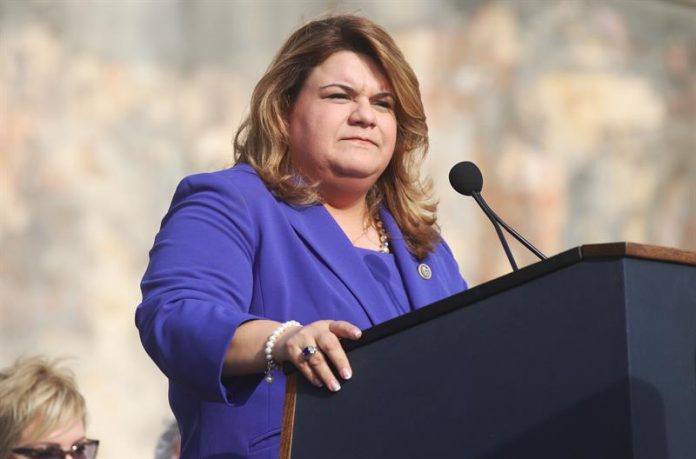 The representative of Puerto Rico before the Congress in Washington, Jenniffer González, demanded today the Department of Justice of the United States and the Department of National Security (DHS, in English) to increase technical assistance and resources to strengthen security on the island Caribbean
And is that according to Gonzalez explained in a statement, it sent a letter to the interim federal Justice, Matthew Whitaker, and the head of DHS, Kirstjen Nielsen, that the Government of Puerto Rico needs to receive equal treatment human resources in the agencies of public order than the other US states.
It was thus that González personally discussed with Nielsen the current criminal wave that is being lived in Puerto Rico, for which he requested additional resources, as well as technical assistance to strengthen the anti-drug security on the island.
According to González, Nielsen made a commitment with her to visit Puerto Rico and review the available resources once the government closure and the Mexican border crisis culminate.
According to the FBI's Uniform Crime Information Program for 2017, Puerto Rico has a higher murder rate (20.3 homicides per 100,000 inhabitants) among the states and territories of the United States.
Local security forces point out that between 60 and 80% of the murders committed in Puerto Rico are related to drugs.
Puerto Rico has long been used by drug trafficking organizations as a bridge and transshipment point for illicit drugs that arrive in the United States.
In 2017, US Customs and Border Protection officers seized nearly 66,000 pounds (30,000 kilos) of narcotics in and around Puerto Rico from cartels and smugglers, more than any previous registered year.
The levels of absenteeism within the police force represent another challenge to be able to adequately attend, with the necessary resources, security on the island.
In his letter, González also requested a detailed breakdown of the number of positions authorized in each of the component agencies by the Department of Justice and the DHS in Puerto Rico and the number of positions that are currently vacant. (EFEUSA) .-