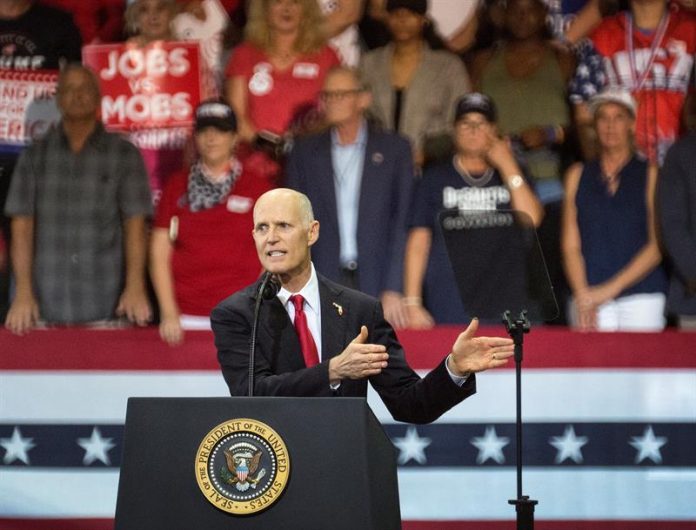 A federal judge said today that former Florida Governor Rick Scott "denigrated" Broward County election supervisor Brenda Snipes when he suspended her from her duties.
In a 15-page brief, Justice Mark E. Walker said the now federal senator used "broad" and "vague" terms to suspend Snipes, whom he accused of "embezzlement, incompetence and negligence in duty" during the mid-term elections.
Although Snipes had already announced her resignation from the post, following the national controversy caused by the delays and failures of her team during the November electoral process, Scott suspended her at the end of that month and replaced her with the lawyer Peter Antonacci, who He took over last December.
The judge pointed out that Snipes was given "zero opportunities to offer his version of the story" and gave until March 31st so that he can offer his release, either in written or verbal form.
After the suspension ordered by Scott, who in the midterm elections was elected to the federal Senate after taking a narrow lead to the Democratic Senator Bill Nelson, the supervisor stepped back in his resignation, which was going to be effective from January 4, "fight" the penalty.
Last Monday, according to the local newspaper Sun Sentinel, Snipes asked in a court of Tallahassee, capital of the state, to be reinstated in his position. (EFEUSA) .-