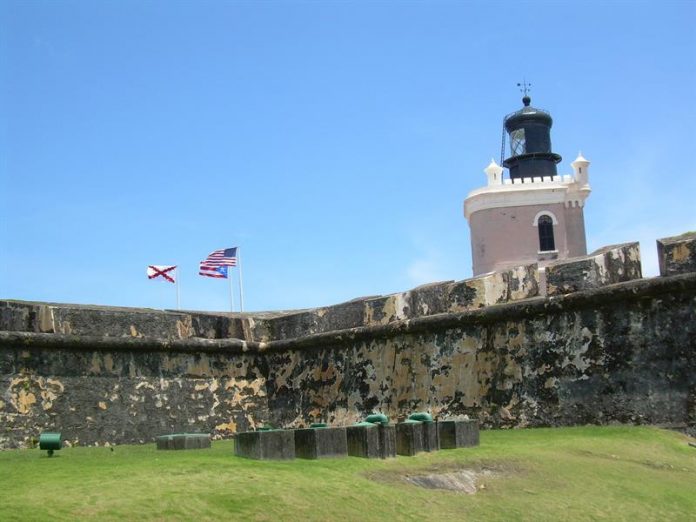 The executive director of the Tourism Company of Puerto Rico (CTPR), Carla Campos, announced today that an agreement was reached with the National Park Service (NPS, in English) so that as of today the Castillo San Felipe del Morro and Castillo San Cristóbal, two of the main tourist attractions of the island, continue to operate in their normal hours, while the partial closure of the Federal Government of the United States lasts.
The National Historic Site of San Juan was to be closed after the US government began the midnight ancestor a partial closure due to lack of funds.
The site is made up of the San Felipe del Morro Castle, the San Cristóbal Castle, the San Juan de La Cruz Fort (El Cañuelo), the San Juan Gate, and most of the city wall.
"Due to the lapse of assignments and the subsequent closure of the federal government, for the safety of visitors and park resources" the site will be closed, the National Park Service (NPS) on the island said in a statement yesterday.
"Many other spaces in national parks in the United States will remain as accessible as possible while continuing to comply with all applicable laws and procedures," the NPS indicated.
Today the CTPR reported that it has made the necessary arrangements so that tourists can visit these historical attractions during the next days.
"We are in full cruise season and at a time when more tourist activity is generated on the island. El Morro and Castillo San Cristóbal are two of the most visited attractions, for us it is of the utmost importance that these main historical attractions of the 'Walled City' are accessible and accessible to all, for this reason we were motivated to seek options so that they can remain open to the public, "the Tourism Minister said in a statement.
Campos informed that, through the agreement established between both parties, the Tourism Company will be assuming the operating expenses of the National Historic Site of San Juan.
For his part, Randolph (Randy) Lavasseur, regional deputy director of the NPS of the Western Pacific Region thanked the efforts of the Government of Puerto Rico through the Tourism Company "to find a practical and temporary solution that will reduce the negative impact for businesses , communities and visitors in Puerto Rico ".
The CTPR has been in talks with the United States Forest Service (NFS) to ensure that El Yunque National Forest is not affected by the closure of the federal government, and it continues to operate at its regular schedule.
"Given the thousands of tourists who are vacationing in Puerto Rico during this holiday season, we want to ensure that the tourist experience is not affected." In the CTPR, we remain firm in our commitment to offer visitors a class-based tourist experience. world, thus fulfilling the priorities established in the work plan of Governor Ricardo Rosselló Nevares, which place tourism as the spearhead of the economic resurgence of the Island, "concluded Campos.