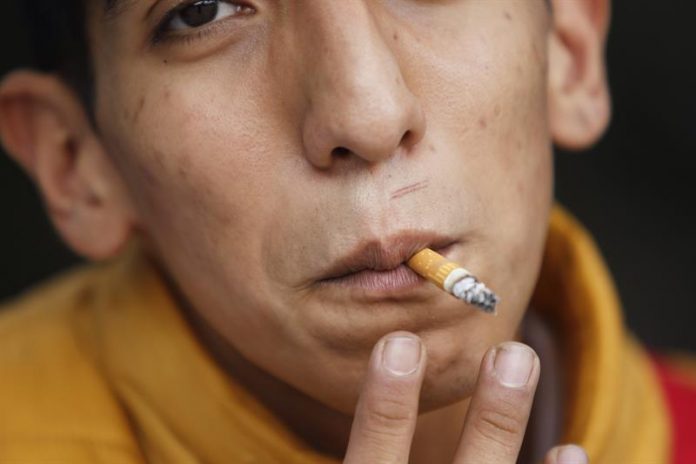 Changing lifestyles such as exercising, eating healthy, quitting smoking and consuming alcohol can reduce the risk of cancer by up to 30%, Dr. Enrique Bargalló Rocha.
"There are genetic factors that we can not change, but this disease is caused mainly by exposure to agents present in substances that are eaten, drunk or inhaled, so it is important to modify these habits to counteract the risk of developing cancer," said the expert. .
The head of the department of mammary tumors of the National Institute of Cancerology (INCAN) of Mexico explained that, according to estimates of the World Health Organization (WHO), the incidence of cancer worldwide could increase by 50% for the year 2030
In Mexico, cancer is the third cause of death. Only in 2013, according to INCAN figures, 195,925 new cases were detected and 84,172 deaths were caused.
Given this, Bargalló Rocha said that the best way to counteract these figures is to encourage research and promote information and education in the general population.
That is why, in order to promote measures among the Mexican population that can reduce the chances of developing cancer, INCAN, together with the Mexican College for Cancer Research (CMIC), today presented the Campaign for Information on Cancer Prevention.
"People need to know that there are carcinogens in substances that are eaten, drunk or inhaled and that, together with genetic factors, affect the development of a tumor," said Bargalló.
The campaign seeks to share basic prevention information, in which the population is invited to approach their first contact doctor in case of any suspicion of cancer, as well as to promote education for self-prevention and to reach an opportune diagnosis.
The initiative consists of five pillars that consist of providing information about general prevention, diet and nutrition, timely detection, smoking and hereditary cancer.
He explained that of all the preventable factors of cancer, tobacco is the one that has the greatest impact in preventing the development of this disease.
"It is important to reduce or eliminate the consumption of this cause of most cancers in the world," he said.
In this regard, he said that smoking is worrying because it is known that the population begins to smoke every time at younger ages, while in women the consumption of this product has increased.
Regarding hereditary cancer, the specialist said that the population must learn to identify risk factors.
In that sense, he explained that one in 10 people may have genetic susceptibility to develop cancer.
"For example, when there are more than two relatives in direct line who had cancer, when the tumor appears in even organs on both sides (kidneys or breasts) when the age of presentation is much younger than usual or when it occurs in a rare genre, you may be susceptible to suffer it, "he said.

He explained that the prevention of the main risk factors, in addition to preventing several types of cancer, also contribute to decrease other types of ailments such as diabetes, cardiovascular and metabolic diseases, which are the first and second cause of death in the world.
This campaign, which is permanently active as of this month, said Bargalló, aims to be the starting point in the country to achieve a decrease in the incidence of cancer in future generations.
"We know it will be a long-term job, but the idea is that from now on, the population will be more informed about the risk factors that can lead to cancer and, above all, raise awareness about those who can prevent "he finished. (EFE)