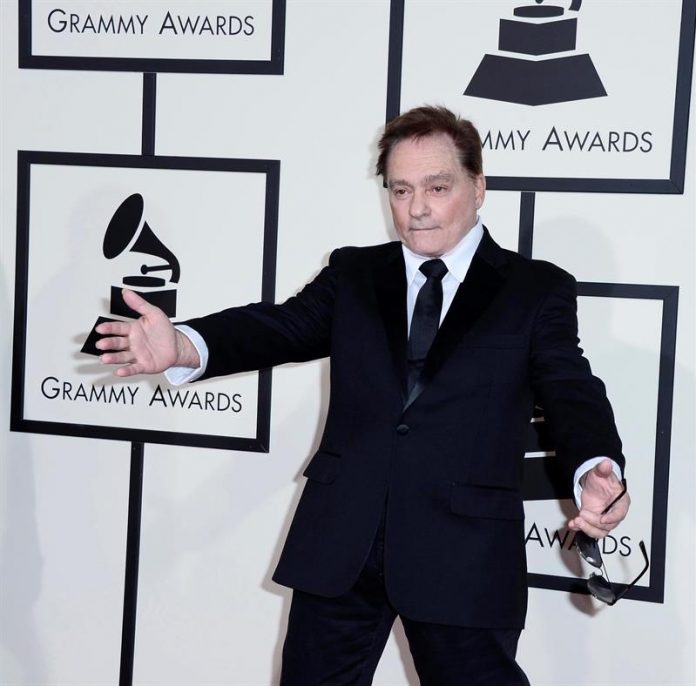 American musician Marty Balin, founding member and vocalist of the famous psychedelic rock group Jefferson Airplane, died at the age of 76, his family confirmed today through a statement.
Balin, guitarist and winner of a Grammy award in recognition of his career, died on Thursday of causes that have not been released and next to his wife, Susan Joy Balin, according to the note.
"Marty and I share the deepest love, we often called him Nirvana, and so it was, but in reality, we were all touched by his love, his presence will be in my whole being forever," the wife said in the statement.
Born on January 30, 1942 in Cincinnati, Ohio, under the name of Martyn Jerel Buchwald, the musician was the founder and pivotal part of Jefferson Airplane, one of the emblematic bands of the psychedelia and the Californian sound of the sixties.
Formed in 1965, two years later the group obtained recognition in the United States after the publication of their second album, "Surrealistic Pillow" (1967), and songs like "White Rabbit" and "Somebody To Love", this a hymn of the effervescent San Francisco scene, cradle of the "hippie" movement.
Balin was in charge of recruiting the other members of the group, the guitarists Paul Kantner and Jorma Kaukonen, the singer Signe Toly (later replaced by Grace Slick), the bassist Bob Harvey and the drummer Jerry Peloquin.
The band underwent constant changes in its composition and in 1974 Kantner reorganized Jefferson Airplane next to Slick under the name Jefferson Starship.
After signing some of the group's successes and participating in emblematic festivals of the time such as Woodstock, Monterey and Altamont, Balin left the group in 1978 and began a solo career in 1981.
The guitarist was part of the meeting and tour of Jefferson Airplane in 1989, and in another happened four years later, to finally leave the group altogether in 2008.
In 2016, the musician had to undergo heart surgery at the Mount Sinai Beth Israel Hospital in New York and soon after he filed a lawsuit with the medical center in which he claimed that a failed surgical procedure ruined his career.
Married twice, the musician, who spent seasons in Tampa (Florida), is survived by his wife and two daughters, Jennifer Edwards and Delaney Balin, as well as their two adopted daughters Rebekah Geier and Moriah Geier.