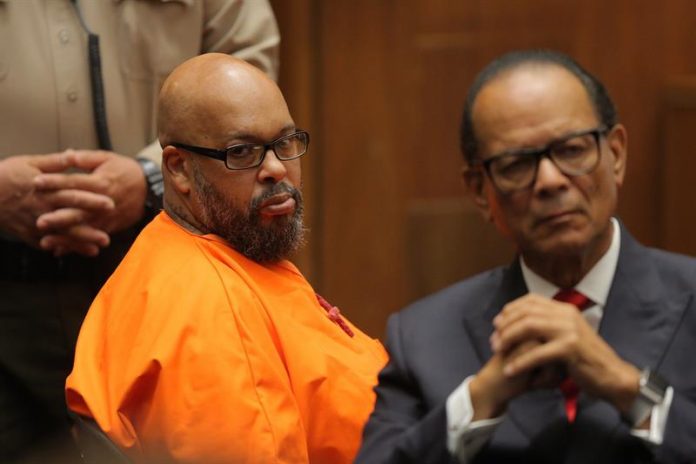 Music producer Suge Knight, one of the key men in the history of rap, was sentenced today by a court to 28 years in prison for homicide, the Los Angeles Times reported.
On September 20, Marion Suge Knight, by her full name, decided not to discuss the accusation that she had run over and killed a man in 2015 in Compton, a city located 20 kilometers south of Los Angeles.
That same day, Knight agreed with the authorities a jail sentence of 28 years, for which the judge of a court of Los Angeles today limited himself to issue a sentence formally.
In return, the music producer will be released from two other pending charges for having allegedly threatened F. Gary Gray, director of the film "Straight Outta Compton" (2015), and for having stolen a photographer in Beverly Hills.
Knight, 53, has been in jail since January 2015, when he was arrested for running over two men in a dispute and killing one of them, Terry Carter.
Founder of the record label Death Row Records, Knight welcomed in this company American rap figures of the 90s like Dr. Dre, Snoop Dogg and Tupac Shakur.
Very controversial, with a fearsome reputation and always skirting the illegality, the producer has had numerous problems with the authorities for crimes of illegal possession of arms, robbery and aggression.
In 1997 he was sentenced to jail for violating the terms of his probation.
Knight was driving the car in which Tupac Shakur was shot and killed on September 7, 1996 in Las Vegas.