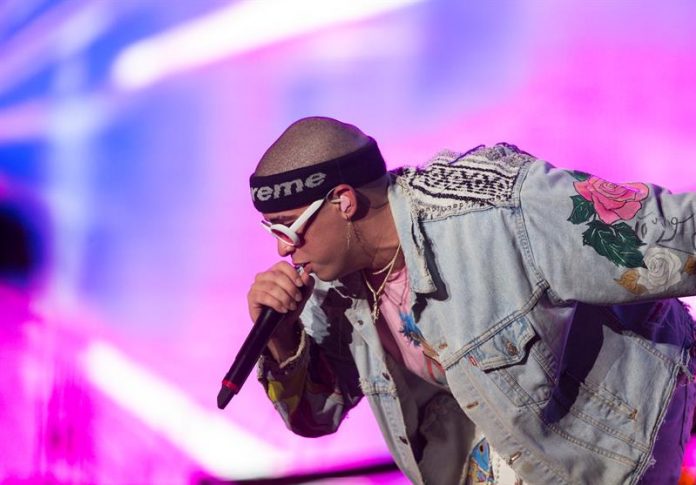 The urban artists J.Balvin and Bad Bunny announced that they are preparing a record together that will be called "Oasis" and will include some of their previous collaborations and at least six unpublished songs.
The concept implies "a rescue, a relief, a refreshed one", indicated the Puerto Rican Bad Bunny. "When you get to an oasis, you're going to stock up on the vital things you do not have, things you need," he explained in an interview with Complex magazine.
"I love that oasis is the same word in English and Spanish," said J. Balvin when he announced the possibility of the project in an interview on the YouTube channel of the Beats brand.
He also said that they are much more united than the possibility of having more successes. "I love him we like the same things," Balvin added when talking about his colleague. "He's interested in our culture and he's super humble."
J.Balvin, whose given name is José Álvaro Osorio, and Benito Martínez, better known as Bad Bunny, the bad rabbit, have already shown that they are a successful duo in the music charts of sales and streaming
"If your boyfriend leaves you alone" he spent 26 weeks on Billboard's list of the 20 most popular songs, while "I Like It" with Cardi B. came in first place this July, making the American father-actress Dominican in the first rapper to have two songs in the honor roll.
The first time he had achieved it with Bodak Yellow (2017).
The video of "Sensualidad", the collaboration of Prince Royce, J.Balvin and Bad Bunny, has exceeded 600 million views on YouTube.
The artists have not yet given date for the release of "Oasis", although they indicated that even before considering the possibility of releasing an album altogether they already had six songs recorded.